Private Transfer in Milan
Private Transfer in Milan

Book a transfer via
messenger in 2 clicks


Taxi booking
without prepayment!


Support 24/7

Taxi booking without prepayment!
Book a transfer via messenger in 2 clicks

Support 24/7
Transfer i taksówka w Mediolanie
Brak przedpłaty! Zapłać gotówką! Darmowa rezygnacja!
Z lotnisk w Mediolanie można również dotrzeć do ośrodków narciarskich we Włoszech, Francji i Szwajcarii. Porty Genui i Savony, jeziora Como, Garda i Maggiore lub przesiadka między Malpensą, Bergamo i Linate.
Nasza firma również świadczy takie usługi.
Jak zamówić taksówkę w Mediolanie?
Aby zamówić transfer w Mediolanie możesz skorzystać z naszego formularza kontaktowego. Wpisz swój numer telefonu, a nasz operator skontaktuje się z Tobą za pośrednictwem komunikatora w ciągu kilku minut, aby uzyskać dalsze informacje.
Aby zamówić taksówkę online w Mediolanie, możesz skorzystać bezpośrednio z naszego WhatsApp. Korzystając z zamówienia WhatsApp, możesz podać swoje preferencje dotyczące samochodu, sprawdzić dokładną cenę w ciągu kilku minut i w razie potrzeby wprowadzić zmiany w zamówieniu.
Jest szybki i użyteczny.
W ciągu kilku minut nasz operator prześle Ci wszystkie informacje o Twoim samochodzie i cenie.
Nie wahaj się również zapytać nas, jeśli masz jakiekolwiek pytania dotyczące naszych usług w Mediolanie! Pracujemy, aby zaoferować Ci wyjątkowy poziom usług i komfortu podczas podróży na transfer w Mediolanie i okolicach!
Aby złożyć zlecenie przelewu online w Mediolanie, podaj nam następujące informacje:
Twoje imię i nazwisko lub nazwa firmy – za znak;
Twój numer lotu;
Twoja data i godzina przyjazdu do Mediolanu;
Adres przeznaczenia;
Dokładna liczba osób;
Jeśli są dzieci – proszę, zaznacz, czy potrzebujesz fotelika dla dziecka;
Jak zapłacić za przelew
Zamawiając transfer w Mediolanie w naszej firmie możesz za niego zapłacić bezpośrednio u kierowcy.
Nie są potrzebne żadne zaliczki. Anulowanie zamówienia jest bezpłatne.
Cena transferu z lotniska Malpensa do Mediolanu jest stała – wszystkie informacje o cenie otrzymasz od naszego operatora.
Zajmujemy się również wszystkimi opłatami drogowymi w drodze: jest już wliczony w cenę transferu. Więc nie musisz się martwić o nic innego, gdy zamówisz u nas taksówkę w Mediolanie.
Co jeszcze zawierają ceny:
Wycieczka bezpośrednio do punktu docelowego w Mediolanie;
Spotkanie osobiste na lotnisku Mediolan Malpensa z tabliczką z Twoim imieniem i nazwiskiem;
Fotelik dziecięcy na życzenie;
Bezpłatna woda butelkowana;
Bezpłatny dostęp do Wi-Fi;
Wszystkie opłaty drogowe są już wliczone w cenę. Bez dodatkowych opłat.
Wybierając naszą firmę wybierasz komfort, jakość i niezawodność.
| Cars Class | | | | Price € |
| --- | --- | --- | --- | --- |
| Economy Sedan | 3 | 3 | | 80€ |
| Economy Mercedes E Class | 3 | 3 | v | 90€ |
| Business Mercedes S Class | 3 | 3 | v | 120€ |
| Business Mercedes V Class | 7 | 7 | v | 100€ |
| Minivan Mercedes Sprinter | 10 | 11 | v | 130€ |
| Minibus Mercedes Sprinter | 16 | 16 | v | 160€ |
Transfer z portów Malpensa do Genui i Savony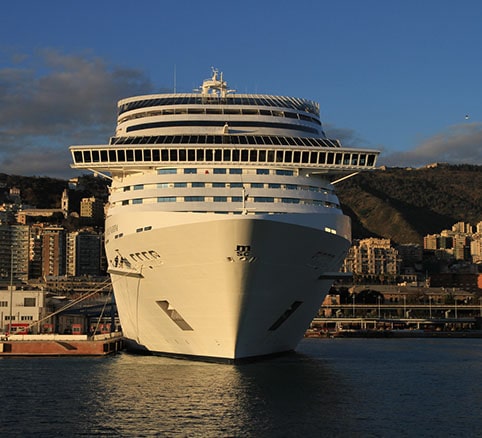 Najbardziej atrakcyjne i znane porty Półwyspu Apenińskiego znajdują się w Genui i Savonie. Te piękne miasta są oddalone o około 200 km od lotniska Malpensa w Mediolanie taksówką, więc oferujemy prywatny transfer z lotniska Malpensa do portu Genova oraz z lotniska do portu Savona.
Nasi zawodowi kierowcy spotkają się z Tobą na lotnisku Mediolan Malpensa z tabliczką, pomogą z Twoimi rzeczami i zadbają o Twój komfort podczas podróży.
Przejazd taksówką z Mediolanu do portu w Genui jest o wiele wygodniejszy niż transport wahadłowy. Wyobraź sobie: brak rozkładu jazdy komunikacji miejskiej i cisza i spokój samochód tylko dla Ciebie, możliwość zatrzymania się, gdy tylko chcesz skorzystać z łazienki lub rozprostować nogi i napić się kawy po drodze. To samo dotyczy taksówki z Mediolanu do Savony, ponieważ znajduje się ona nieco dalej niż port Genova.
Jako dodatkową okazję nasz transfer do portu Mediolan Genova lub port Mediolan Savona może również zatrzymać się na wylocie Serravalle w drodze powrotnej na lotnisko w Mediolanie lub Malpensa. Outlet Serravalle znajduje się tuż przy drodze do Mediolanu.
Wybierając naszą usługę jako transfer z Mediolanu do portu Genova lub portu Savona – wybierasz komfort. I chętnie to zapewniamy: dla Twojego bezpieczeństwa, komfortu i obsługi są tylko uprzejmi i profesjonalni kierowcy.
Taksówka z Mediolanu do jeziora Garda, jeziora Como, jeziora Maggiore
Z Mediolanu można łatwo dojechać taksówką do tak pięknych miejsc i kurortów, jak jezioro Como. Zapewniamy również transfery nad jezioro Garda i jezioro Maggiore.
Jaki transfer z lotniska Mediolan Malpensa oferujemy:
Jezioro Como
jezioro Garda
jezioro Maggiore
przejazd z Bergamo do Como
z Bergamo do Gardy
przejazd z Bergamo do Maggiore
taksówka Malpensa – Como
Dojazd taksówką z lotniska Mediolan Malpensa do Como (53 km), 2 godziny z Malpensa do jeziora Garda (Malcesine) (180 km) i 1 godzinę (55 km) do lago Maggiore zajmie Ci godzinę.
Z Bergamo do jeziora Garda zajmie Ci 1 godzina (110 km), Bergamo – jezioro Maggiore (132 km) i Bergamo – jezioro Como (70 km) – prawie 1,5 – 2 godziny każda.
Zamawiając transfer z lotniska w Mediolanie nad jezioro Como na pewno spędzisz te godziny w zaciszu naszej taksówki.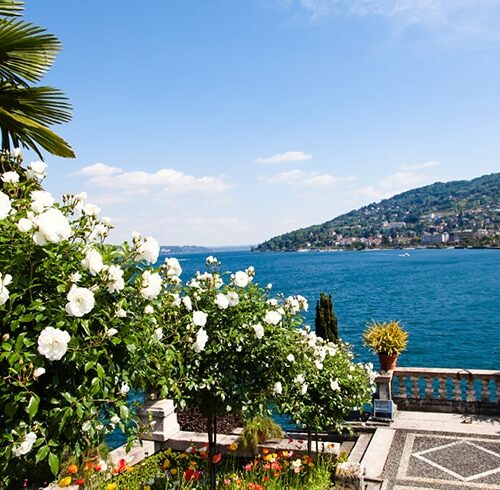 Taksówka i transfer do sklepów Serravalle i FoxTown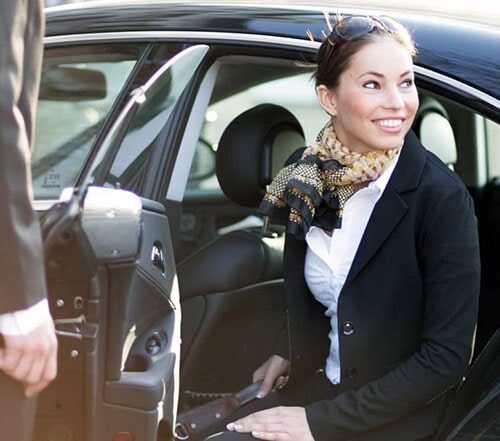 Co może być lepszego niż wspaniałe zakupy w Mediolanie – jednym z najbardziej stylowych miast w Europie? A my jesteśmy gotowi zadbać o idealny dzień zakupów w Mediolanie! Zapewniamy prywatne transfery z Mediolanu do następujących miejsc handlowych:
Serravalle,
Fox Town,
Transfer do outletu Dolce & Gabbana,
wylot Vicolungo,
Wioska Fidenza,
Transfer outletu MaxMara,
Fratelli Rosetti ,
Franciacorta.
Nasi profesjonalni i uprzejmi kierowcy spotkają się z Tobą w hotelu w Mediolanie lub drzwiach apartamentu, zabiorą Cię do outletu i tam zaczekają 6 godzin. Dodatkowo pomogą w przeniesieniu twoich toreb do samochodu. Po długim i męczącym dniu zakupów nasza specjalna usługa "Serravalle taxi" ostrożnie zabierze Cię z powrotem do Mediolanu – pod drzwi Twojego hotelu/mieszkania.
Cena za taksówkę Mediolan – Serravalle (lub inny punkt) z 6 godzinami oczekiwania w cenie – zaczyna się od 250 €.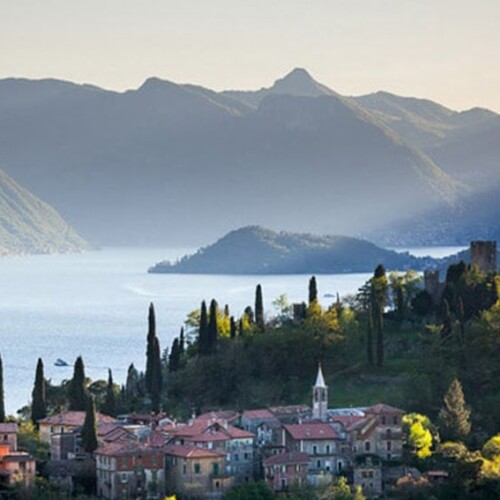 The drivers are always super sweet and smiling. Plus I get bonuses each time I use this company's services which is so cool…
As their loyal customer I have already collected quite a big deal of bonuses that can cover a few rides with this company…
Love this taxi company and I use their services as often as it's possible. Thank you guys for always being so quick and helpful…