Üzerinden transfer rezervasyonu yapın
2 tıklamayla messenger


Taksi rezervasyonu
ön ödeme olmadan!


7/24 Destek

Taxi booking without prepayment!
Book a transfer via messenger in 2 clicks

Support 24/7
Milano havalimanından taksi
Milano havalimanlarından İtalya, Fransa ve İsviçre'deki kayak merkezlerine de ulaşabilirsiniz. Genova ve Savona limanları, Como, Garda ve Maggiore gölleri veya Malpensa, Bergamo ve Linate arasında transfer yapabilirsiniz. Şirketimiz bu hizmetleri de sağlamaktadır.
Milano'da taksi nasıl sipariş edilir
Milano'da bir transfer sipariş etmek için iletişim formumuzu kullanabilirsiniz. Telefon numaranızı girin ve operatörümüz daha fazla bilgi almak için birkaç dakika içinde bir mesajlaşma programı aracılığıyla sizinle iletişime geçecektir.
Ayrıca Milano'da çevrimiçi bir taksi siparişi vermek için doğrudan WhatsApp'ımızı kullanabilirsiniz. WhatsApp siparişini kullanarak araç tercihlerinizi belirtebilir, tam fiyatı sadece birkaç dakika içinde kontrol edebilir ve gerekirse siparişinizde herhangi bir değişiklik yapabilirsiniz.
Hızlı ve kullanışlıdır.
Birkaç dakika içinde operatörümüz size aracınız ve fiyatınızla ilgili tüm bilgileri geri gönderecektir.
Ayrıca, Milano'daki hizmetimizle ilgili herhangi bir sorunuz varsa lütfen bize sormaktan çekinmeyin! Milano ve çevresindeki bir transferde seyahatiniz sırasında size olağanüstü bir hizmet ve konfor seviyesi sunmak için çalışıyoruz!
Milano'da çevrimiçi transfer siparişi vermek için lütfen bize aşağıdaki bilgileri sağlayın:
Adınız veya Şirketinizin adı – işaret için;
Uçuş numaranız;
Milano'ya varış tarihiniz ve saatiniz;
Varış adresi;
Tam kişi sayısı;
Çocuk varsa – lütfen bebek koltuğuna ihtiyacınız olup olmadığını belirtin;
Transferiniz için nasıl ödeme yaparsınız?
Şirketimizden Milano'da bir transfer siparişi vererek, bunun için doğrudan sürücüye ödeme yapabilirsiniz.
Ön ödeme gerekmez. Siparişin iptali ücretsizdir.
Malpensa havaalanından Milano'ya transferin fiyatı sabittir – fiyatla ilgili tüm bilgileri operatörümüzden alacaksınız.
Ayrıca yoldaki tüm geçiş ücretleriyle de ilgileniyoruz: zaten transfer fiyatına dahil. Yani bizimle Milano'da bir taksi sipariş ettiğinizde başka hiçbir şey için endişelenmenize gerek yok.
Fiyatlara başka neler dahildir:
Doğrudan Milano'daki varış noktasına yolculuk;
Milano Malpensa havaalanında üzerinde adınızın yazılı olduğu bir tabela ile kişisel buluşma;
Talep üzerine bebek koltuğu;
Ücretsiz şişe su;
Ücretsiz Wi-Fi erişimi;
Tüm geçiş ücretleri zaten fiyata dahildir. Ekstra ödeme yok.
Şirketimizi seçerek konfor, kalite ve güvenilirliği seçersiniz.
| Cars Class | | | | Price € |
| --- | --- | --- | --- | --- |
| Economy Sedan | 3 | 3 | | 80€ |
| Economy Mercedes E Class | 3 | 3 | v | 90€ |
| Business Mercedes S Class | 3 | 3 | v | 120€ |
| Business Mercedes V Class | 7 | 7 | v | 100€ |
| Minivan Mercedes Sprinter | 10 | 11 | v | 130€ |
| Minibus Mercedes Sprinter | 16 | 16 | v | 160€ |
Malpensa'dan Genova ve Savona limanlarına transfer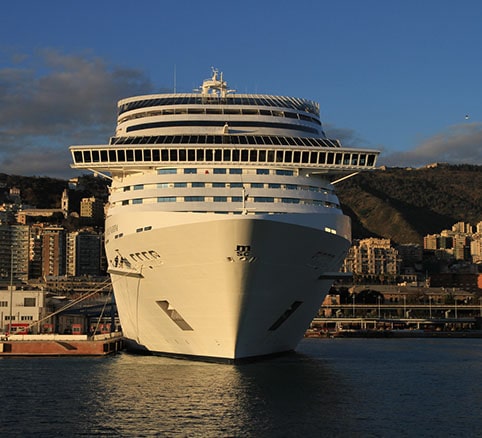 Apenin yarımadasının en çekici ve ünlü limanları Genova ve Savona'da bulunmaktadır. Bu güzel şehirler Milano Malpensa havalimanından taksiyle yaklaşık 200 km uzaklıktadır, bu nedenle Malpensa havalimanından Genova limanına ve havalimanından Savona limanına özel transfer sunuyoruz.
Profesyonel sürücülerimiz sizi Milano Malpensa havaalanında bir tabela ile karşılayacak, eşyalarınız konusunda size yardımcı olacak ve yolculuk sırasında rahatınızla ilgilenecektir.
Milano'dan Cenova limanına taksiye binmek, bir servis aracına binmekten çok daha uygundur. Sadece hayal edin: toplu taşıma tarifesi yok ve sadece sizin için huzurlu ve sessiz bir araba, tuvaleti kullanmak veya bacaklarınızı uzatmak ve yol boyunca bir fincan kahve içmek istediğinizde durma imkanı. Aynı şey Milano'dan Savona'ya taksi için de geçerlidir, çünkü Genova limanından biraz daha uzakta yer almaktadır.
Ekstra bir fırsat olarak Milano Genova limanı veya Milano Savona limanı transferimiz, Milano'ya veya Malpensa havaalanına dönüş yolunda Serravalle outlet'te de durabilir. Serravalle outlet, Milano'ya giden yolun hemen üzerinde yer almaktadır.
Milano'dan Genova limanına veya Savona limanına transfer olarak hizmetimizi seçmek – konforu seçersiniz. Ve biz bunu memnuniyetle sağlıyoruz: güvenliğiniz, konforunuz ve hizmetiniz için sadece kibar ve profesyonel sürücüler var.
Milano'dan Garda Gölü, Como Gölü, Maggiore Gölü'ne taksi
Milano'dan Como gölü gibi güzel noktalara ve tatil yerlerine taksiyle kolayca ulaşabilirsiniz. Ayrıca Garda Gölü ve Maggiore Gölü'ne de transferler sağlıyoruz.
Milano Malpensa havaalanından hangi transferleri sunuyoruz:
Como Gölü
Garda Gölü
Maggiore Gölü
Bergamo'dan Como'ya transfer
Bergamo'dan Garda'ya
Bergamo'dan Maggiore'ye transfer
Malpensa – Como taksi
Milano Malpensa havalimanından Como'ya (53 km) taksiyle gitmek bir saatinizi, Malpensa'dan Garda Gölü'ne (Malcesine) (180 km) gitmek 2 saatinizi ve Maggiore Gölü'ne gitmek 1 saatinizi (55 km) alacaktır.
Bergamo'dan Garda gölüne 1 saat (110km), Bergamo – Maggiore gölü (132km) ve Bergamo – Como gölü (70km) – her biri yaklaşık 1,5 – 2 saat sürecektir.
Milano havalimanından Como gölüne transfer siparişi vererek bu saatleri kesinlikle taksi hizmetimizin konforunda geçireceksiniz.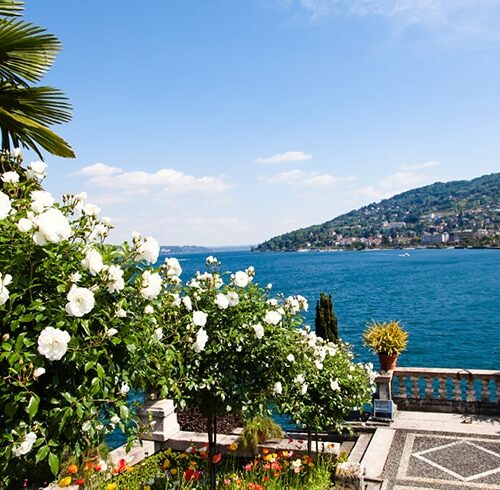 Serravalle ve FoxTown satış noktalarına taksi ve transfer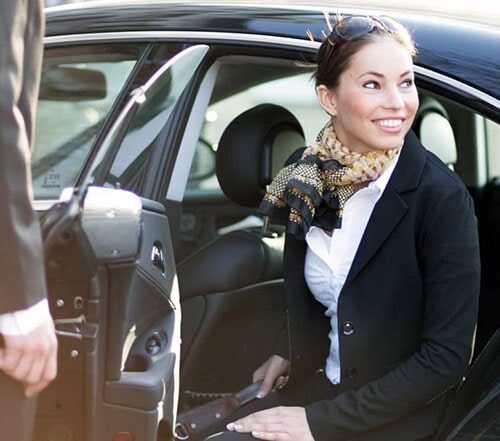 Avrupa'nın en şık şehirlerinden biri olan Milano'da harika bir alışveriş yapmaktan daha iyi ne olabilir? Ve biz mükemmel bir Milano alışveriş günü için hazırız! Milano'dan aşağıdaki alışveriş noktalarına özel transferler sağlıyoruz:
Serravalle,
FoxTown,
Dolce & Gabbana outlet transferi,
Vicolungo çıkışı,
Fidenza Köyü ,
MaxMara outlet transferi,
Fratelli Rosetti,
Franciacorta .
Profesyonel ve kibar sürücülerimiz sizi Milano'daki otelinizde veya apartman kapısında karşılayacak, sizi çıkışa götürecek ve orada 6 saat bekleyecektir. Ayrıca çantalarınızı arabaya taşımanıza yardımcı olacaklardır. Uzun ve yorucu bir alışveriş gününden sonra özel "Serravalle taksi" hizmetimiz sizi dikkatlice Milano'ya – otelinizin / dairenizin kapılarına geri götürecektir.
Milano – Serravalle (veya başka bir çıkış noktası) taksi fiyatı 6 saatlik bekleme dahil – 320 € 'dan başlar.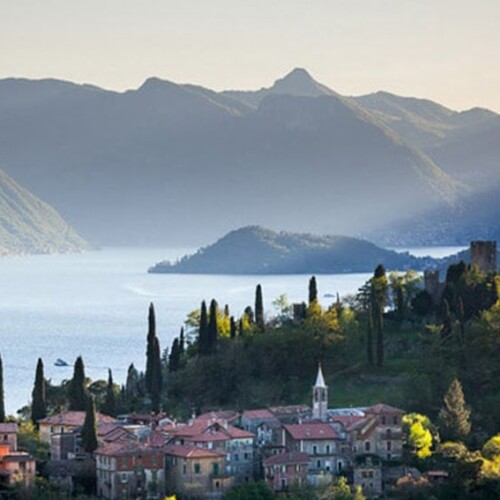 SHORTLY ABOUT US
Our Mission Statement
We warrant you privacy and quality of the delivered services. All the car are equipped with safety and mobile communications devices.
Our driver will meet you in Milan Malpensa airport at the exit from Customs zone holding a plate with your name, he will help you to carry your luggage to the car.
The drivers are always super sweet and smiling. Plus I get bonuses each time I use this company's services which is so cool…
As their loyal customer I have already collected quite a big deal of bonuses that can cover a few rides with this company…
Love this taxi company and I use their services as often as it's possible. Thank you guys for always being so quick and helpful…
Popular transfer from Milan