Transfer from Milan to Florence
No prepayment! Cash pay! Free cancellation!
We suggest you book a private transfer from Milan to Florence with an English speaking driver. The trip is carried out in sedan cars and in Mercedes V class and Mercedes Sprinter minivans. You can order an individual transfer without prepayment and without registration, send a request to watsup.
How to book a transfer from Milan to Florence?
To book an online transfer to Florence from Milan, please, provide us with the following information:
Your name 
Your adress in Milan;
Your arrival date and time;
Destination address in Florence;
Exact number of persons;
If there are children – please, mention if you need a baby seat;
When booking a taxi from Milan to Florence, you do not need to make a prepayment. 100% of the trip cost can be paid to the driver.
How to pay for your transfer
Ordering a transfer in Milan in our company you can pay for it directly to the driver.
No advanced payments needed. Cancellation of the order is free.
Price of the transfer is fixed - all the information about the price you will receive from our operator.
We also take care of all the tolls on the way: it is already included to the price of the transfer. So you do not have to worry about anything else when ordered a taxi in Milan with us.
What else do the prices include:
Trip directly to the destination point;
Personal meeting at the Milan airport with a sign with your name on it;
Baby seat upon request;
Complimentary bottled water;
Free Wi-Fi access;
All tolls are already included to the price. No extra payments.
Choosing transfer in our company you choose comfort, quality and reliability.
Description of taxi ride to Florence from Milan
The distance from Milan to Florence is 300 km. By taxi, this journey will take about 4 hours. Throughout the trip, you will be able to make all the necessary stops: drink coffee, lunch or dinner at the autogrill on the hight-ways from Milan to Florence.
An English-speaking driver will be waiting for you at the appointed time at the specified address in Milan and in a few hours you will arrive in Florence.
On the way from Milan to Florence, it will be possible to go at an intermediate point. But this will need to be agreed in advance.
Traffic is limited in the center of Florence, so some hotels can be reached with a special permit. If your hotel is located in a pedestrian zone, then you will not be able to drive up to it.
What cities we will pass on the way from Milan to Florence
Leaving Milan, we will move southeast, towards Piacenza, along the E45 highway. After Piacena on our way will be the cities of Modena, Parma and Bologna. From Bologna we turn south and head towards Florence. If you are traveling in a group of more than 4 people, you will pay more for a high-speed train ticket than for a transfer in a 7 Seater car from Milan to Florence.
Who are our drivers
All our drivers have the necessary documents to transport passengers. They speak English and Italian. Therefore, you will not have a language barrier when traveling from Miana to Florence.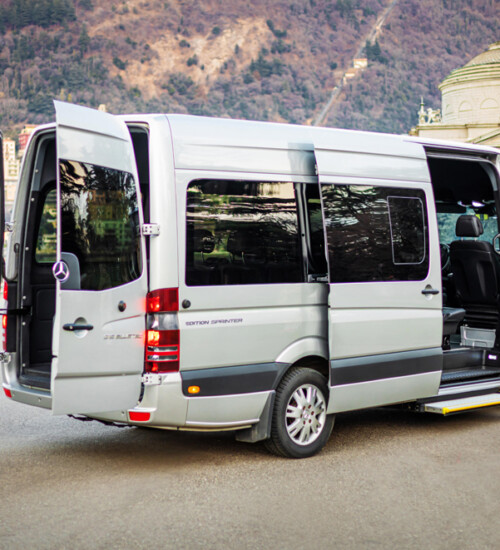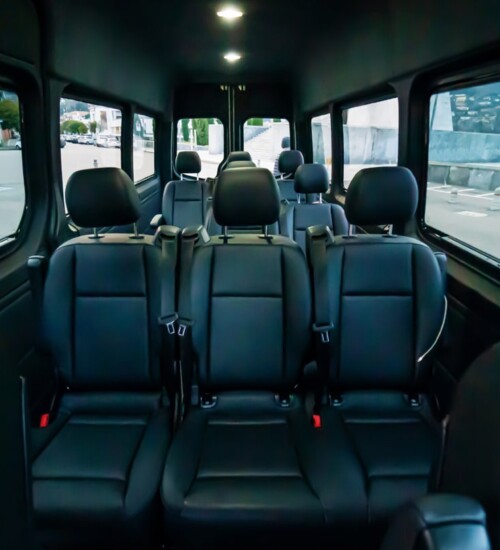 Why book a taxi to Florence from Milan?
If you have arrived in Milan with your family or a large group of friends, then it would be more expedient to go to Florence from Milan by taxi. For convenience, you can order a Mercedes V class minivan for 7 passengers or a Mercedes Sprinter for 11 passengers. The first reason why you should book a private transfer to Florence is because the total cost of train tickets will be much less than the cost of a private transfer.
Another reason to book a taxi from Milan to Florence –  is the comfort of movement. You will not need to adjust to the train schedule.
In Milan, there are frequent strikes by public transport workers. In case of another strike, you can also use the services of our online service to get from Milan to Florence.
Our car fleet
The choice of a car for a transfer from Milan to Florence depends on the number of people, as well as on your preferences.
Mercedes V class
Mercedes V class minivan is suitable for a group of passengers of more than 3 people. There are 7 passenger seats and a spacious trunk for your luggage.
Mercedes Sprinter
Minibuses Mercedes Sprinter are suitable for large groups of up to 11 passengers.  There are child seats, Wi-Fi, phone chargers, etc. By choosing a comfortable Mercedes Sprinter, your taxi ride from Milan to Florence will be safe and comfortable.
All of our vehicles are thoroughly tested before every trip. Therefore, your transfer from Milan to Florence will be safe.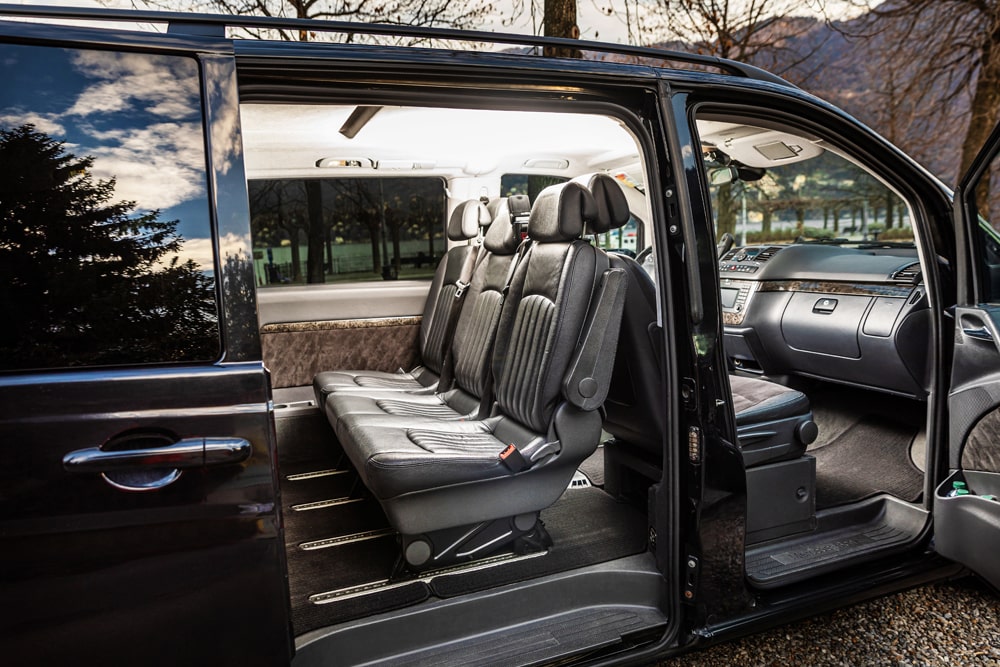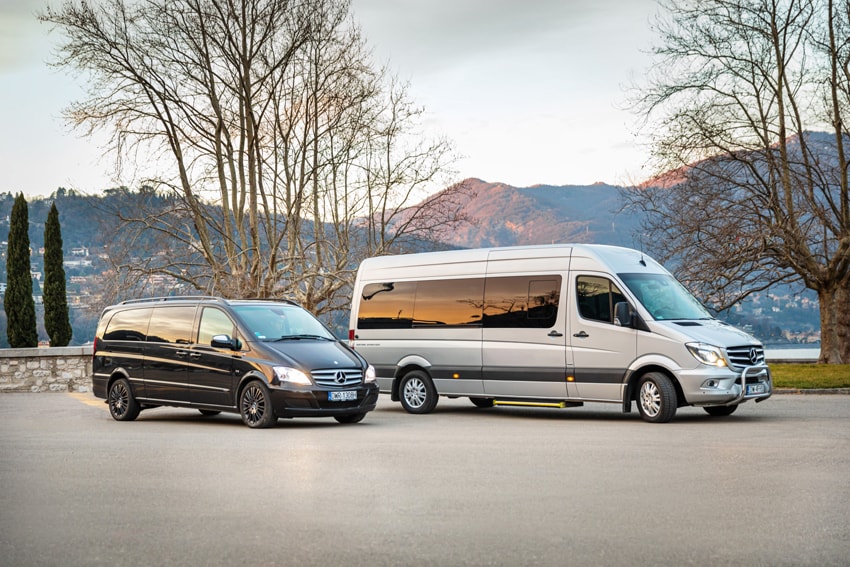 Where can you go oin another places from Florence
Many tourists go from Milan to the Barberino outlet, which is located not far from Florence.