Private transfer from Milan to Livigno
Book your private transfer from Milan Airport to Livigno with no prepayment. Your personal driver will meet you at Milan Malpensa aiport or Bergamo airport with a sign and in a few hours you will arrive in Livigno. The private transfer in is carried out by Mercedes V class (7 passengers), Mercedes Sprinter (16 passengers) and Mercedes E class (3 passengers).
How to book a taxi from Milan to Livigno
To order a peivate transfer by taxi to Livigno from Milan, just send a message to wats up and write:
arrival date to Milan
Arrival time
flight number
name for plate
number of persons
address or hotel name in Livigno
In response, our operator will write or call you. You can book a private transfer from Milan to Livigno without prepayment. You can pay for the taxi in cash upon arrival.
Taxi fare to Livigno from Milan
The cost of a transfer by taxi ride from Milan is fixed.
The price of a transfer to Livigno from Milan Malpensa or Bergamo airport is from 300 euros.
The cost of the trip includes:
technical stops
waiting time at the airport
meeting with a sign
car category;
availability of Wi-Fi;
the presence of water in the cabin
About our cars
A wide range of cars for travel from Milan to Livigno (business class, economy, standard, premium, minivans, minibuses) for any budget.
By ordering a private transfer by taxi from Milan to Livigno, the following transport can be provided:
Mercedes E class for 3 passengers
Mercedes V class for 7 passengers
Mercedes Sprinter for 9 and 16 passengers.
All cars have excellent technical equipment and are tested on winter roads. That is why they have good handling on bends and slippery roads. All vehicles are under five years old.
Roof racks of our mimivans are suitable for any size. You can take with you to Livigno everything you need for a winter holiday or sports, while saving on rent. In the luggage compartments there are special devices for supporting ski trunks while the car is moving. Thanks to this, the ski equipment will be securely fixed.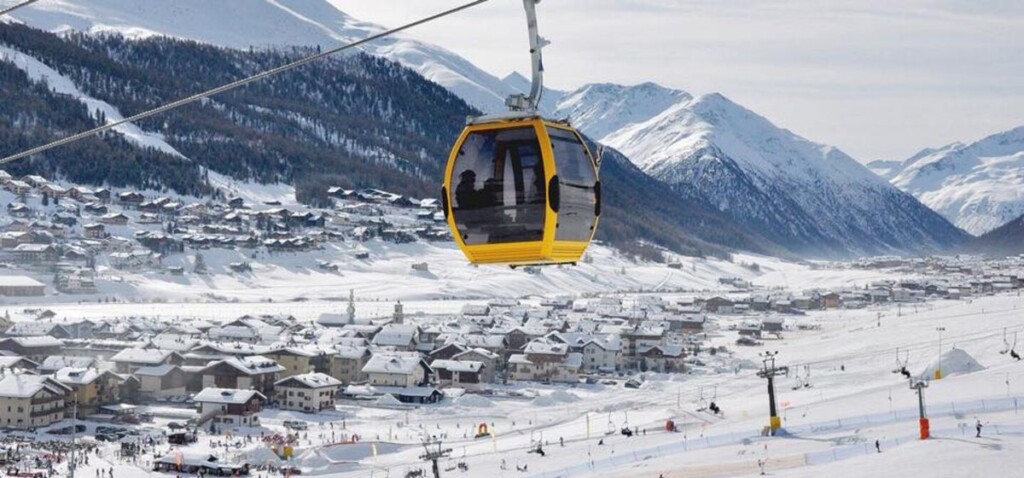 About Livigno
Livigno is located on the border with Switzerland not far from Milan, at an altitude of 1816 meters. The resort is famous for its long skiing season, its trails and excellent shopping. Because Livigno is in the duty-free zone. So it is profitable to buy sports equipment, rather than rent it. The only disadvantage of the resort is reduced transport accessibility and remoteness from major airports.
Nearest airports to Livigno:
Trento – 188 km
Milan Linate – 210 km
Milan Malpensa – 226 km
Bergamo hotels – 192 km
Advantages of the transfer from Milan to Livigno by taxi:
1. We meet you with a sign right at the airport (this will save you a lot of time searching for your bus or train);
2. We do not have an advance payment (we work only for cash payment for a taxi trip);
3. All our drivers are english – speaking, so you won't need to worry about the language barrier. You can ask any questions you are interested in and be sure that you will be understood and safely taken to the ski resort by taxi from Milan to Livigno.
4.You can choose when and where you want to stop, the number of stops does not affect the cost of a taxi to Livigno from Milan;
Transfer to Livigno from Malpensa airport by car takes much less time than a transfer by train or bus.
SHORTLY ABOUT US
Our Mission Statement
We warrant you privacy and quality of the delivered services. All the car are equipped with safety and mobile communications devices.
Our driver will meet you in Milan Malpensa airport at the exit from Customs zone holding a plate with your name, he will help you to carry your luggage to the car.
The drivers are always super sweet and smiling. Plus I get bonuses each time I use this company's services which is so cool…
As their loyal customer I have already collected quite a big deal of bonuses that can cover a few rides with this company…
Love this taxi company and I use their services as often as it's possible. Thank you guys for always being so quick and helpful…
FROM THE BLOG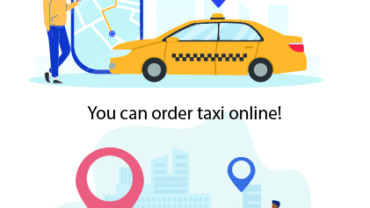 PUBLIC TAXI IN MILAN Taxis are undoubtedly the fastest and most convenient way, available at any time of the day or night, allowing tourists to reach any part of the city and for those on business, you can get to…