Transfer from Milan Malpensa airport to lake Como
No prepayment! Cash pay! Free cancellation!
We suggest you order a taxi from Milan to Lake Como.The road from Milan to the city of Como of the same name takes about an hour by the taxi. If you need to travel to another city (Menaggio, Bellagio, Varenna, etc.) located on Lake Como, then check the cost of the trip with our operator. It should be noted that the roads along the lake Como are narrow and winding. It is prohibited to drive fast on such routes. Therefore, a transfer from Milan along Lake Como will not take much longer than it might seem at first.
The city of Como is located at a distance of 40 km from Malpensa
airport and 50 km from Milan. It is not possible to get directly from Malpensa to Como by public transport. You need to go before in Milan with train, and then take another train in Como.
Therefore, the most fast and most convenient way to get to Como is a book transfer from Malpensa Airport.
How to book a transfer from Malpensa airport to lake Como?
To make an online transfer order to Como, please, provide us with the following information:
Your name or the name of the Company – for the sign;
Your flight number;
Your arrival date and time;
Destination address;
Exact number of persons;
If there are children – please, mention if you need a baby seat;
How to pay for your transfer
Ordering a transfer in Milan in our company you can pay for it directly to the driver.
No advanced payments needed. Cancellation of the order is free.
Price of the trip is fixed - all the information about the price you will receive from our operator.
We also take care of all the tolls on the way: it is already included to the price. So you do not have to worry about anything else when ordered a taxi in Milan with us.
What else do the prices include:
Trip directly to the destination point;
Personal meeting at the airport with a sign with your name on it;
Baby seat upon request;
Complimentary bottled water;
Free Wi-Fi access;
All tolls are already included to the price. No extra payments.
Choosing our company you choose comfort, quality and reliability.
You can order taxi from Milan airport to lake Como
Mercedes E class for 3 passengers. If you arrive in Milan Malpensa and want to go in Como by the taxi in a large company, you can order a transfer on a Mercedes V class minivan, for 7 passengers. Or order a transfer to Mercedes Sprinter for 9, 11 and 16 passengers.
Best towns to visit in lake Como italy are:
Como, Bellagio, Tremezzo, Colico, Cadenabia, Menaggio, Argegno, Lenno and others. All these towns are located around the lake at a short distance from each other. you can get to them faster by taxi
This is the distance bu the taxi from Malpensa Airport to the most famous towns of Lake Como:
Como (city) – 51 km.
Bellagio – 83 km.
Tremezzo – 80 km.
Colico – 112 km.
Argegno – 70 km.
Menaggio – 84 km.
Cadenabia – 80.7 km.
Lenno  – 76.8 km.
Taxi driver from Malpensa airport will take you to all cities on Lake Como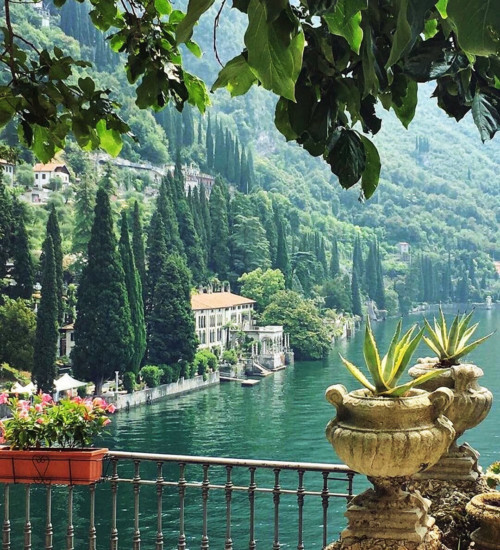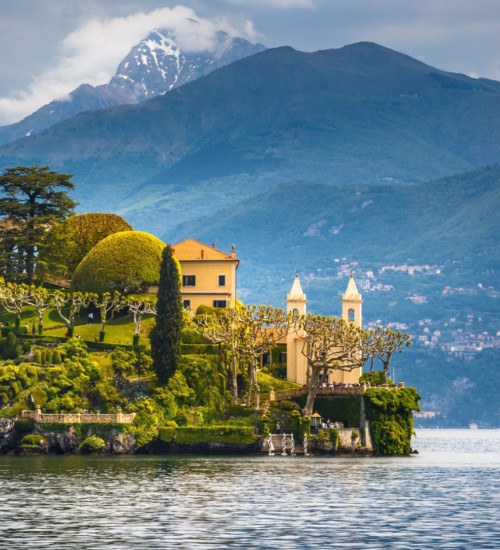 Best places to visit in Como
In the center of Como is the Duomo Cathedral.
Immediately on it begins the old city with medieval narrow streets.
Como houses the Volta Museum
You can take a walk along the main promenade of Como
Take the funicular to Brunate and look at Como from above
Take a boat ride on the lake to other cities on Lake Como – Bellagio, Tremezzo, Varenna.
Go to Camasina Kamasina Island
Best villas to visit in lake Como:
Villa d`Este located not far from Cernobbio
Villa Erba Located next to the Villa Deste, on the road to Cernobbio
Villa Olmo – located not far from the city of Como
Villa Balbianello – located not far from Lenno
Villa Serbelloni – villa hotel is located in Bellagio.
Villa Melzi in Bellagio. Here you can visit the magnificent gardens.
Villa Carlotta in Tremezzo. There is also a magnificent botanical garden where you can take a walk and take beautiful photos.
Why is it more profitable to book a taxi from Milan to lake Como
To get to lake Como from Milan Malpensa airport without stress, the easiest way is to use an individual transfer. It is easier to book a transfer on our website (just write a request in watsup) than to search for bus tickets from Milan Malpensa airport to Como. And upon arrival, look for a station with a bus. If the flight is delayed, then the shuttle may not be in time at all.
By ordering a privare transfer, you can avoid all these adventures. You will be met in the arrival of Milan Malpensa airport  hall with a sign and in an hour you will be in Como lake, at the door of the hotel in Como city.
In addition, the cost of a transfer by taxi will be much less if you divide it by 7 passengers. Exactly so much fits in a Mercedes V class car.
In this case, a taxi transfer from Milan to Como will cost much less than a bus transfer.
Beautiful lake Como
For many centuries, Lake Como has been attracting travelers from all over the world. Beautiful gardens, magnificent architecture, and clear blue water – all this attracts the most demanding audience.
There are villas of Hollywood celebrities and artists on Lake Como. Winston Churchill, poets, composers, Russian kings, English aristocrats and Queen Victoria spent their holidays here. And finally, here Leonardo painted landscapes for portraits of his Madonnas.
SHORTLY ABOUT US
Our Mission Statement
We warrant you privacy and quality of the delivered services. All the car are equipped with safety and mobile communications devices.
Our driver will meet you in Milan Malpensa airport at the exit from Customs zone holding a plate with your name, he will help you to carry your luggage to the car.
The drivers are always super sweet and smiling. Plus I get bonuses each time I use this company's services which is so cool…
As their loyal customer I have already collected quite a big deal of bonuses that can cover a few rides with this company…
Love this taxi company and I use their services as often as it's possible. Thank you guys for always being so quick and helpful…
FROM THE BLOG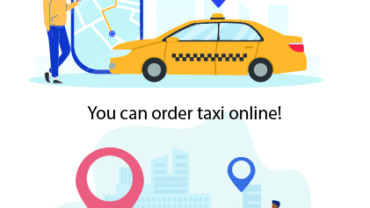 PUBLIC TAXI IN MILAN Taxis are undoubtedly the fastest and most convenient way, available at any time of the day or night, allowing tourists to reach any part of the city and for those on business, you can get to…