Taxi transfer from Milan to Bormio
No prepayment! Cash pay! Free cancellation!
Having ordered a transfer from Milan to Bormio in advance, you will be met by a english-speaking driver at the airport of Milan – Malpensa or Bergamo. Waiting and meeting with a sign is free! You can order a taxi to Bormio without prepayment and registration. Just send a message on watsup. Transfer by minibuses Mertcedes V class and Mercerdes Sprinter.
How to book a taxi from Milan to Bormio
It is best to book a taxi to Bormio from Milan in advance so that the driver will meet you with a sign at the airport in Milan – Malpensa or Bergamo. You can book a reliable transfer on our Milantransfer online-service without prepaiment!
The application must indicate:
date and time of arrival
flight number
name for plate
number of persons
address in Bormio
Taxi fare from Milan to Bormio
The price for a transfer from Milan to Bormio depends on the capacity of the car. If you order a taxi on a Mercedes V class car for 7 passengers, then such a transfer will cost less than a taxi on a Mercedes Sprinter minibus for 16 passengers.
Taxi fare from Milan airport to Bormio is fixed. This already includes costs:
necessary stops
waiting time at Milan airport
availability of Wi-Fi;
water in the cabin
Baby chair
When ordering a taxi in both directions, a discount is provided.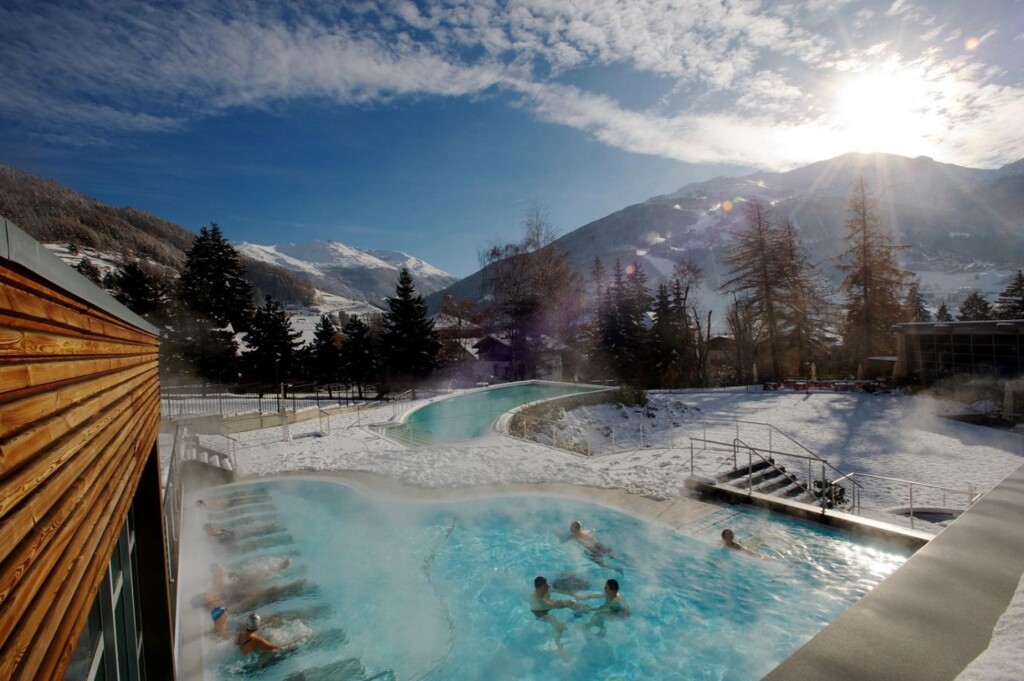 Why order a transfer from Milan to Bormio
Many tourists choose the airports of Milan – Malpensa, Bergamo and Linate – to get from there to Bormio.
If you are arriving in Milan in a large group, then it would be safer to take care of a personal transfer to Bormio from Milan in advance. Especially if you are flying with small children and you have a lot of things. Having booked the transfer in advance, the driver will be able to meet you at the Milan airport with a sign and escort you to the car. And in 3 hours you will arrive in Bormio.
During a transfer to Bormio, there is a chance of losing your luggage or missing your connecting flight. Therefore, in order not to spoil their vacation, tourists increasingly choose the departure point Milan for a transfer to Bormio.
About our service
In our company, all cars are technically tested before going to Bormio from Milan. We loking at  the situation on the roads and in case of heavy snowfalls we will warn you if you need to leave early.
Our spacious minivans Mercedes V class can accommodate 7-8 passengers and all the necessary luggage: trunks with skis and snowboards and large suitcases. If you wish, you can book more spacious cars, for example, the Mercedes Sprinter for 16 passengers. The cars are equipped with comfortable soft seats for a long transfer to Bormio.
Mercedes Sprinter for 16 passengers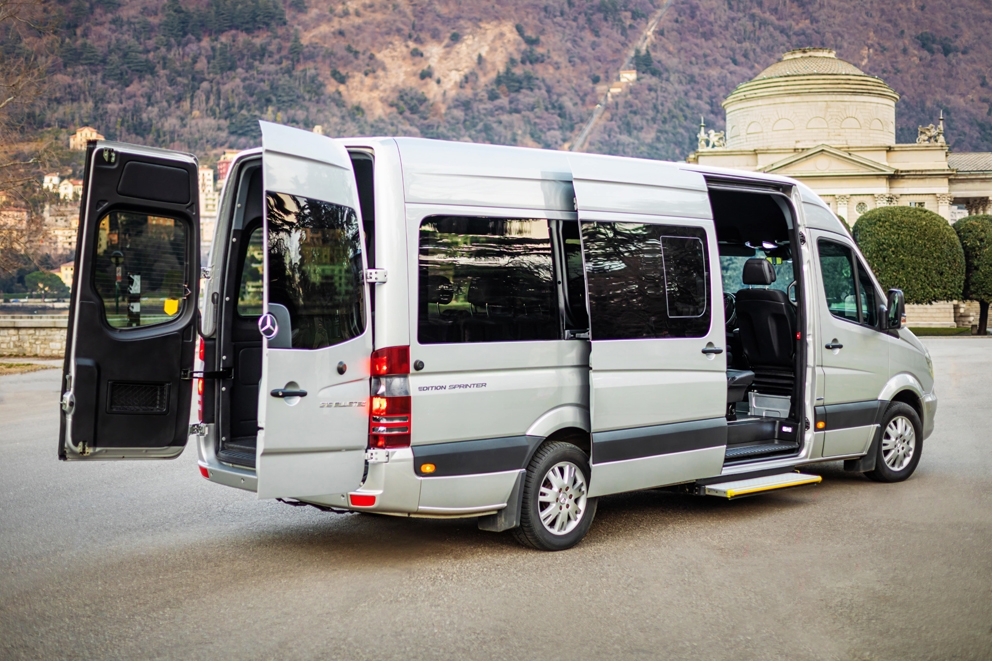 About Bormio
Bormio is located in the Valtellina and is considered one of the most popular ski and thermal resorts. Thanks to mountain peaks from 1200 to 3017 meters in height, in the area of the resort of Bormio,there are several ski slopes, the length of which is more than 60 km.
Ski slopes in bormio
Bormio is 50 kilometers of ski slopes around the mountain of Cima Bianca. The longest is the 8-kilometer track, which runs from Bormio to the very top with elevation changes of 1400-1700 meters. Skating at night is provided.
On the mountain peak Chima Bianca, which is 2300 meters high, there is a snow park. There is also a famous ski school, in which experienced instructors put on skis and teach snowboarding. In 1985, the Alpine Ski World Championship was held in Bormio. After that, the resort began to develop sports infrastructure, equip tracks.
Today in Bormio there are several cable cars, trails of various classes. New hotels, cafes and restaurants, SPA centers have been built. A lift pass connected Alta Valtellina and today it is 230 kilometers long.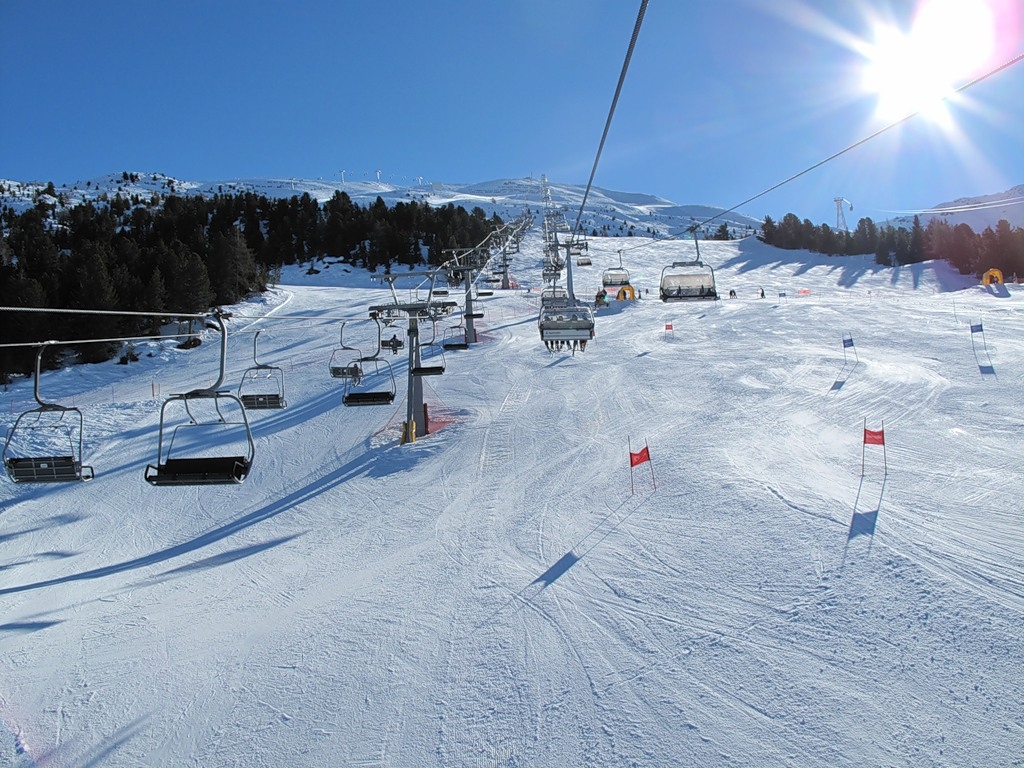 Attractions in Bormio
All sights are concentrated around Bormio. And to get to them you need a transfer. To feel the atmosphere of the city, you can visit the magnificent castles with a rich history: – a large collection of weapons is kept in the Koira castle; – you can visit the castles of Yuval, Forte Strino, Alberti Tower; – be sure to visit the village-cheese factory of Casel di Sombrabbi, where delicious cheeses have been made for a long time.
Be sure to visit the city museum, where there are old carriages, electric tools, and many finds. You can visit the Museum of Natural Minerals with geological samples collected from all over the world.
And of course, how not to visit the Botanical Garden "Rezia".
The resort has famous trails and thermal springs. The most famous of them "Bagni Nuovi" and "Bagni Vecchi". Many tourists specially book a transfer from Milan to go to Bormio and visit the spa.
The drivers are always super sweet and smiling. Plus I get bonuses each time I use this company's services which is so cool…
As their loyal customer I have already collected quite a big deal of bonuses that can cover a few rides with this company…
Love this taxi company and I use their services as often as it's possible. Thank you guys for always being so quick and helpful…
FROM THE BLOG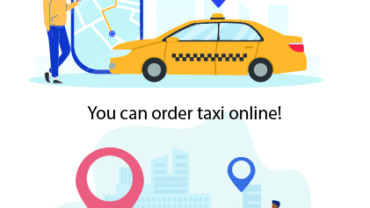 PUBLIC TAXI IN MILAN Taxis are undoubtedly the fastest and most convenient way, available at any time of the day or night, allowing tourists to reach any part of the city and for those on business, you can get to…