Transfer from Milan to Verona
No prepayment! Cash pay! Free cancellation!
We suggest you book a private transfer from Milan to Verona with an English speaking driver. The trip is carried out in sedan cars and in Mercedes V class and Mercedes Sprinter minivans. You can order an individual transfer without prepayment and without registration, send a request to watsup.
How to book a transfer from Milan to Verona?
To book an online transfer to Verona from Milan, please, provide us with the following information:
Your name 
Your adress in Milan;
Your arrival date and time;
Destination address in Verona;
Exact number of persons;
If there are children – please, mention if you need a baby seat;
When booking a taxi from Milan to Verona, you do not need to make a prepayment. 100% of the trip cost can be paid to the driver.
How to pay for your transfer
Ordering a transfer in Milan in our company you can pay for it directly to the driver.
No advanced payments needed. Cancellation of the order is free.
Price of the transfer is fixed - all the information about the price you will receive from our operator.
We also take care of all the tolls on the way: it is already included to the price of the transfer. So you do not have to worry about anything else when ordered a taxi in Milan with us.
What else do the prices include:
Trip directly to the destination point;
Personal meeting at the Milan airport with a sign with your name on it;
Baby seat upon request;
Complimentary bottled water;
Free Wi-Fi access;
All tolls are already included to the price. No extra payments.
Choosing transfer in our company you choose comfort, quality and reliability.
How is the transfer from Milan to Verona
Verona, imbued with the spirit of eternal love and this is what attracts an endless stream of tourists. The distance from Verona to Milan is 168 km. An English-speaking driver will meet you at the indicated address in Milan and in a couple of hours you will arrive in Verona.
All the necessary stops can be made along the way.
Very often tourists order a private transfer from Milan not only to Verona, but also to the nearby amusement parks
On the western side of the square rises a historic building – the House of Merchants, at one time he played a leading role in the management of Verona.
Truly the pearl of the square can be called Palazzo Maffei – a beautiful baroque palace in Verona, like the another beautiful  Sforza Palace in Milan.
Here, on Piazza delle Erbe, is the fountain of the Madonna of Verona.
Of course, having visited Verona, it is impossible not to look into the courtyard of Juliet's house.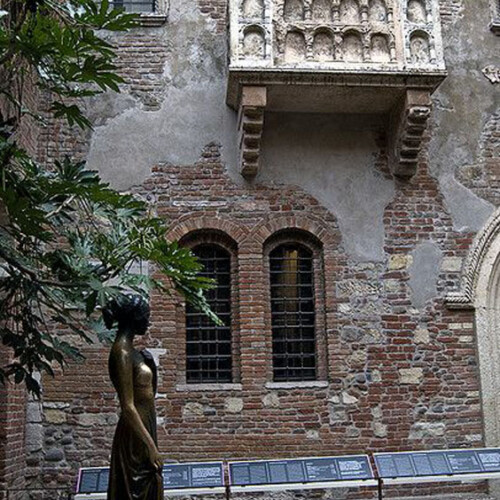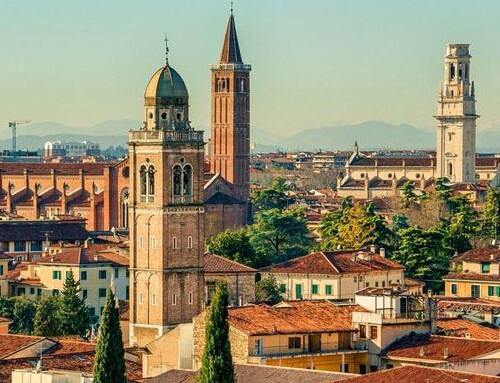 Walking around Verona, you should definitely look into the Garden of Giusti, which amazes with its neatness, geometric austerity and pointed plantations inspired by the Tuscan landscapes. To have time to see all the sights of Verona, you can use the services of a private transfer. By taxi from the center you can get to the Cathedral of Verona, which differs in style and architecture from the Duomo of Milan.
You can feel like the Italian nobility by visiting the oldest amphitheater Arena di Verona.Today it remains practically in the same form in which it was created in the first century of our era.
The cost of the transfer from Milan to Verona will already include the entrance to the historic city center. Therefore, you do not need to pay extra for anything.
Which car is suitable for a transfer from Milan to Verona
For a transfer from Verona to Milan, you can pick up any car from our fleet. If you are traveling with a large family, then a Mercedes V class minivan is suitable for you, which can accommodate 7 passengers and luggage.
If you are going to go to Verona with a group of up to 11 passengers, it will be advantageous to order a taxi from Milan with a miniven Mercedes Sprinter.