Transfer from Milan to Courchevel
No prepayment! Cash pay! Free cancellation!
You can order a private transfer from airports of Milan to Courchevel. Without prepayment! For order a taxi It is enough to send a request for watsup. Our driver will meet you at the Milan Malpensa  airport with a sign. The wait is already included in the price. You can choose our cars: Mercedes V class (7 pax) and Mercedes Sprinter (16 pax).
Taxi fear from Milan to Courchevel cost 
| Cars Class | | | | Price € |
| --- | --- | --- | --- | --- |
| Economy Sedan | 3 | 3 | | 495€ |
| Economy Mercedes E Class | 3 | 3 | v | 570€ |
| Business Mercedes S Class | 3 | 3 | v | 800€ |
| Business Mercedes V Class | 7 | 7 | v | 645€ |
| Minivan Mercedes Sprinter | 10 | 11 | v | 760€ |
| Minibus Mercedes Sprinter | 16 | 16 | v | 850€ |
How to book a transfer from Milan to Courchevel?
You can order a transfer from Milan to Courchevel on our online service. To do this, you need to call or send a request by e-mail or watsup. The message must indicate:
Your name or the name of the Company – for the sign;
Your flight number;
Your arrival date and time;
Destination address;
Exact number of persons;
If there are children – please, mention if you need a baby seat;
It is NOT NECESSARY to make an advance payment! When ordering a taxi in both directions, a discount is provided.
Taxi fare from Milan to Courchevel
Taxi prices from Milan to Courchevel are fixed. No prepayment! You can pay for a taxi in cash or with a card to the driver. The cost of an individual transfer already includes:
necessary stops
waiting time
availability of Wi-Fi;
water
The cost of the transfer depends on the cost of the car:
Sedan, for 3 passengers. If you arrive in a large company, you can order a transfer on a Mercedes V class minivan, for 7 passengers. If you are arriving in a large company, you can order a transfer to Mercedes Sprinter for 9, 11 and 16 passengers.
How to get to Courchevel from Milan aiports
You can get to Courchevel from Milan airport  by bus, taxi or rental car. If you decide to go to Courchevel by public transport, then it is worth remembering that there is no direct bus or train to Courchevel from Milan. Therefore, if you decide to travel from Milan to Courchevel by train or bus, you will have to get there with transfers.
Car rent
If you decide to rent a car to get to Courchevel from Milan airport, you can do it at the airport building. But, by and large, in Courchevel, a car is unlikely to be useful to you.
Private transfer to Courchevel from Milan
The most convenient and comfortable way to get to Courchevel from MIlan is to order a taxi. You can book a transfer with  driver on our online service. In this case, our driver will be waiting for you upon arrival with a sign in the airport building. As soon as the driver meets you, you will immediately proceed to the parked car and immediately go to Courchevel. The whole procedure takes place with minimal energy consumption.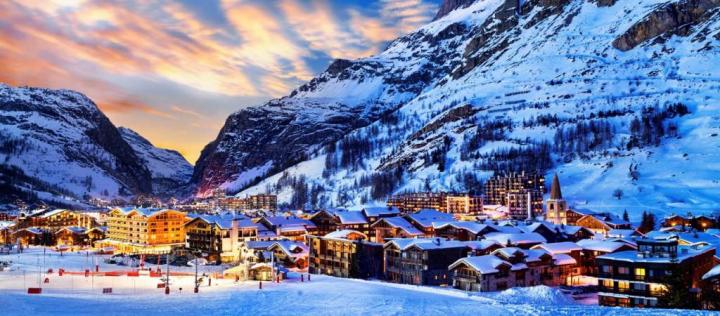 Description of Courchevel resort
Courchevel amazes and impresses with its fashionableness and luxury. The most famous people in the world prefer to rest in the Alpine mountains. There is a whole city there, which has everything you need for a perfect holiday. Tourists prefer to travel in winter when there are many opportunities.
People who suffer from hypotension should refrain from traveling to Courchevel, as the pressure in the mountains is somewhat lower than usual. The rest of the Alpine air will only benefit. There you can do not only winter sports, so everyone will find something to their liking.
What can you see in Courchevel?
It is worth knowing that Courchevel is divided into 5 parts, which are called towns. They differ in height and purpose. Here they are:
• Courchevel 1850;
• Courchevel 1650;
• Courchevel 1550;
• Le Pra;
• Saint-Bon.
Elite Courchevel 1850
This Courchevel is at an altitude of 1850 meters. It is suitable for those who have been involved in winter sports for many years and are considered professionals. The most elite boutiques and restaurants are located right there. More than 70 types of cuisine, the most famous chefs in the world and Michelin stars. Presidents, princes, models, artists and other wealthy people stay here.
Forest Courchevel 1650
This Courchevel is located at an altitude of 1650 meters. The name of the resort speaks for itself. Most of the zone is forested. In Courchevel 1650, mostly young people rest. Lots of rides and nightclubs are packed daily with people spending tons of money.
Slightly lower, at an altitude of 1550 meters, is Cozy Courchevel
The place is a bit quieter than the above two Courchevels. Families with children of different ages rest here. There is a ski school that teaches children from 3 years old. They conduct classes at any time of the year and day, whenever visitors want and teach skiing skills as soon as possible.
Below is the town of Le Pra, 1300 meters
Getting here, vacationers have the impression that they have arrived in the village. At the disposal of visitors to the resort are small houses instead of hotels.
And, perhaps, the most visited town is Saint-Bon, 1100 meters. This is where beginners rest. Shops, beauty salons, restaurants, parks, zoos, libraries, everything is here. There is a market just below where you can buy souvenirs, food, clothes and much more at affordable prices.
Why is it more convenient to get by taxi from Milan to Courchevel
You can, get to Courchevel from Milan Malpensa airport on your own in a rented car, or on the Altibus shuttle. But the most convenient and cheap way is to order a transfer, especially if you are traveling with more than 4 passengers. For example, one ticket for the Altibus shuttle costs 87 euros. For three – it's 348 euros. Plus, while you are waiting for the bus at the airport, you will definitely need to have lunch or a snack. For three it is at least another 100-200 euros. Not to mention the fact that the bus does not go to the hotel, but to the station in Courchevel and from there you also need to somehow get to your hotel. Plus another 50 euros for a taxi on the spot. In total, at least 500 euros to get there on your own by bus.
If you book a taxi from Milan airport to Courchevel in advance, you will not only avoid a lot of hassle, such as finding a bus stop, buying tickets, waiting and a long journey. And you can even save on transfers. Indeed, on average, a taxi ride from Milan to Courchevel costs 500-550 euros. Depending on the type of vehicle selected. There are only 7 passenger seats in Mercedes V class minibuses. That is, the price of a taxi transfer to Courchevel from MIlan for one passenger is only 70 euros if you are traveling in a group of 7 people. In this case, you will not only save your budget, but also quickly and comfortably get from Milan to Courchevel.
SHORTLY ABOUT US
Our Mission Statement
We warrant you privacy and quality of the delivered services. All the car are equipped with safety and mobile communications devices.
Our driver will meet you in Milan Malpensa airport at the exit from Customs zone holding a plate with your name, he will help you to carry your luggage to the car.
The drivers are always super sweet and smiling. Plus I get bonuses each time I use this company's services which is so cool…
As their loyal customer I have already collected quite a big deal of bonuses that can cover a few rides with this company…
Love this taxi company and I use their services as often as it's possible. Thank you guys for always being so quick and helpful…
FROM THE BLOG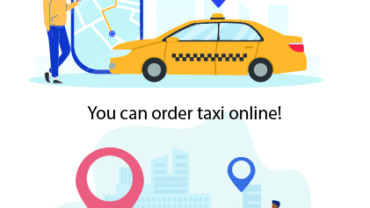 PUBLIC TAXI IN MILAN Taxis are undoubtedly the fastest and most convenient way, available at any time of the day or night, allowing tourists to reach any part of the city and for those on business, you can get to…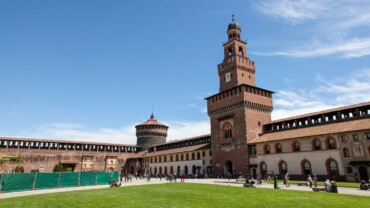 What to see in Milan Milan is considered to be an industrial conglomerate, but it is also rich in monuments of architecture and art. The article tells interesting stories about such city attractions as the Duomo Cathedral, the Church of…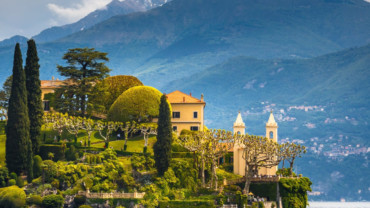 Excursion to Como. What to see in 2 days The first day in Como Lake The first thing to do when arriving in Como is to go to the promenade. It offers a beautiful view of the lake and the…