Private Transfer in Milan
Private Transfer in Milan

Book a transfer via
messenger in 2 clicks


Taxi booking
without prepayment!


Support 24/7

Taxi booking without prepayment!
Book a transfer via messenger in 2 clicks

Support 24/7
Taxi from Milan Linate Airport  to Portofino
No prepayment! Cash pay! Free cancellation!
Distance Malpensa – Portofino by private transfer – 219 km.
Distance Milan – Portofino by taxi – 174 km.
The cost of a taxi from Milan Linatr aiport to Portofino
| Cars Class | | | | Price € |
| --- | --- | --- | --- | --- |
| Economy Sedan | 3 | 3 | | 240€ |
| Economy Mercedes E Class | 3 | 3 | v | 260€ |
| Business Mercedes S Class | 3 | 3 | v | 400€ |
| Business Mercedes V Class | 7 | 7 | v | 280€ |
| Minivan Mercedes Sprinter | 10 | 11 | v | 300€ |
| Minibus Mercedes Sprinter | 16 | 16 | v | 400€ |
How to book a taxi to Portofino?
To make an online transfer order to Portofino, please, provide us with the following information:
Your name or the name of the Company – for the sign;
Your flight number;
Your arrival date and time;
Destination address;
Exact number of persons;
If there are children – please, mention if you need a baby seat;
How to pay for your transfer
Ordering a transfer in Milan in our company you can pay for it directly to the driver.
No advanced payments needed. Cancellation of the order is free.
Price of the transfer is fixed - all the information about the price you will receive from our operator.
We also take care of all the tolls on the way: it is already included to the price of the transfer. So you do not have to worry about anything else when ordered a taxi in Milan with us.
What else do the prices include:
Trip directly to the destination point;
Personal meeting at the Milan airport with a sign with your name on it;
Baby seat upon request;
Complimentary bottled water;
Free Wi-Fi access;
All tolls are already included to the price. No extra payments.
Choosing transfer in our company you choose comfort, quality and reliability.
You can order taxi from Milan Linate airport to Portofino
When ordering a taxi from Milan Linate airport to Portofino, you can choose between E-class, Mercedes V class for 7 passengers and Mercedes Sprinter for 9,10 and 16 passengers.
It is most convenient way to go to Portofino is the taxi/ Because there are  no direct public transport there. It is not possible to get to Portofino from Milan by train. You can take the Genoa train with a change only to Santa Margarita. And from there to Portofino get on their own.
Therefore, ordering a taxi from Milan Linate airport to Portofino will be the most convenient option.
The driver will pick you up at the hotel of Milan Linate airport at the appointed time and from 2 hours you will arrive to Portofino.
Portofino has a car access system. Only residents or hotel guests of Portofino can go into the center by the taxi. If you decide to come for a walk, you will need to go to the car park and walk around the center on foot.
If necessary, the taxi driver can wait for you in the parking of Portofino and will take you back to Milan Linate airport.
A trip to Portofino from Milan Linate airport can be combined with a beach holiday. There is no private beach in Portofino. On the way to Portofino from Milan a taxi driver will stop at the on Santa Margarita beach. You can spend several hours there and later go on to Portofino.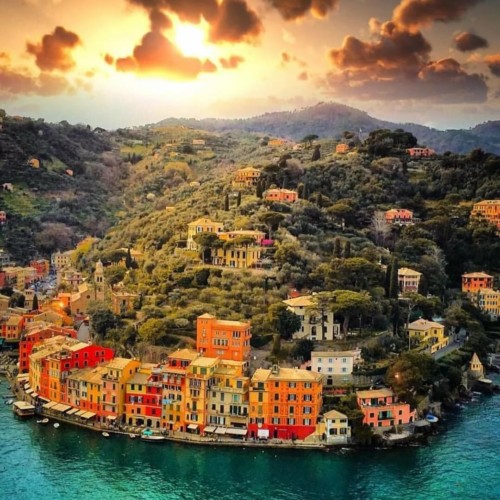 In Portofino yot can see several sights:
Brown Castle
The medieval fortress is named Brown in honor of Montague Brown, who owned the fortress until 1949. Now the castle belongs to the state. This castle in Portofino was visited at different times by American celebrities: Grace Kelly, Audrey Hepburn, Prince Philip, Prince Rainier.
Now in the castle is a museum of Portofino, where there are old paintings, tapestries, furniture. As well as photographs of famous people who visited the castle.
Lighthouse
At the edge of the cliff rises the Lighthouse (Faro di punta di Portofino) at the very extreme point of the cape. The terrace near the cape is the best observation deck in Portofino.
Church of St. Martin
The church of Portofino is considered very old. The exact date of its construction is not known, but it is known that it was consecrated in 1548.
Church of St. George
The church is in halfway to Brown Castle. Yupu can go there by taxi or private transfer. Inside the church there are relics of St. George. It is considered, that the Crusaders brought them to Portofino, returning from the next campaign, after which in 1154 they built a temple on a cliff top.
Christ from the Abyss
This famose sculpture in Portofino was made in memory of the lost diver Paolo Gonzatti appeared in 1947. The 2.5-meter statue is located in San Frutuoso Bay, at a depth of 17 meters.
SHORTLY ABOUT US
Our Mission Statement
We warrant you privacy and quality of the delivered services. All the car are equipped with safety and mobile communications devices.
Our driver will meet you in Milan Malpensa airport at the exit from Customs zone holding a plate with your name, he will help you to carry your luggage to the car.
The drivers are always super sweet and smiling. Plus I get bonuses each time I use this company's services which is so cool…
As their loyal customer I have already collected quite a big deal of bonuses that can cover a few rides with this company…
Love this taxi company and I use their services as often as it's possible. Thank you guys for always being so quick and helpful…
FROM THE BLOG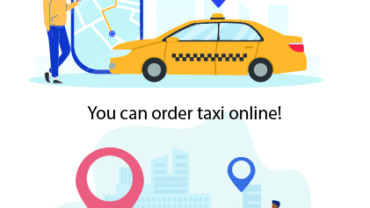 PUBLIC TAXI IN MILAN Taxis are undoubtedly the fastest and most convenient way, available at any time of the day or night, allowing tourists to reach any part of the city and for those on business, you can get to…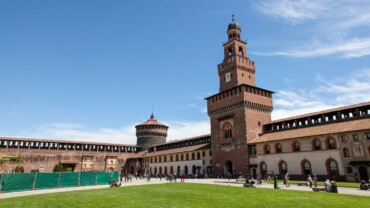 What to see in Milan Milan is considered to be an industrial conglomerate, but it is also rich in monuments of architecture and art. The article tells interesting stories about such city attractions as the Duomo Cathedral, the Church of…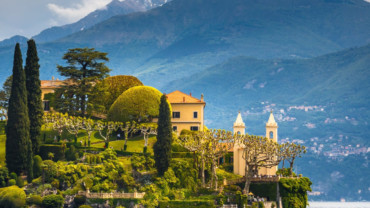 Excursion to Como. What to see in 2 days The first day in Como Lake The first thing to do when arriving in Como is to go to the promenade. It offers a beautiful view of the lake and the…