Taxi from Milan Malpensa Airport to Bellagio
No prepayment! Cash pay! Free cancellation!
To order a taxi from Milan Malpensa airport to Bellagio, you just need to write to us in WhatsApp and indicate the number of people who will be in your company, since we have several types of cars for travelling to Bellagio:
Mercedes E class for 3 passengers
Mercedes V class for 7 passengers
Mercedes Sprinter for 9 and 16 passengers.
The time of trip with private transfer from Malpensa Airport in Bellagio is 83 km.
Distance from Linate Airport to Bellagio – 76 km.
Travel time by taxi from Milan to Bellagio is about 1.5-2 hours.
The cost of a taxi from Malpensa Airport to Bellagio is from 140 euro.
How to book a transfer from Malpensa airport to Bellagio?
To make an online transfer order to Como, please, provide us with the following information:
Your name or the name of the Company – for the sign;
Your flight number;
Your arrival date and time;
Destination address;
Exact number of persons;
If there are children – please, mention if you need a baby seat;
How to pay for your transfer
Ordering a transfer in Milan in our company you can pay for it directly to the driver.
No advanced payments needed. Cancellation of the order is free.
Price of the trip is fixed - all the information about the price you will receive from our operator.
We also take care of all the tolls on the way: it is already included to the price. So you do not have to worry about anything else when ordered a taxi in Milan with us.
What else do the prices include:
Trip directly to the destination point;
Personal meeting at the airport with a sign with your name on it;
Baby seat upon request;
Complimentary bottled water;
Free Wi-Fi access;
All tolls are already included to the price. No extra payments.
Choosing our company you choose comfort, quality and reliability.
You can order taxi from Milan airport to Bellagio
Mercedes E class is for 3 passengers. But if you arrive in a large company, you can order a transfer to Bellagio by a Mercedes V class minivan, for 7 passengers. If you are arriving in a large company, you can order a transfer from Milan Malpensa to Bellagio by Mercedes Sprinter for 9, 11 and 16 passengers.
There is no direct public transport from Milan Malpensa to Bellagio. Getting to Bellagio by bus or train is only possible with transfers in Saronno and Como.
Therefore, ordering a taxi from Milan Malpensa Airport to Bellagio will be the most convenient option.
Our driver will meet you with a sign in the arrival hall of the Milan Malpensa airport. And after 1.5 hours you will arrive in the city of Bellagio. The driver will drive up to the entrance of your hotel.
You can also order a return transfer from Bellagio to Malpensa Airport or in Milan centre. To do this, you will need to contact our operator  in watsupp. Provide the hotel address and departure time. And at the appointed time, the driver will be waiting for you at the door of the hotel in Bellagio.
From Bellagio you can order private excursions by taxi to the next resorts: Lecco, Varenna, Colico, Tremezzo.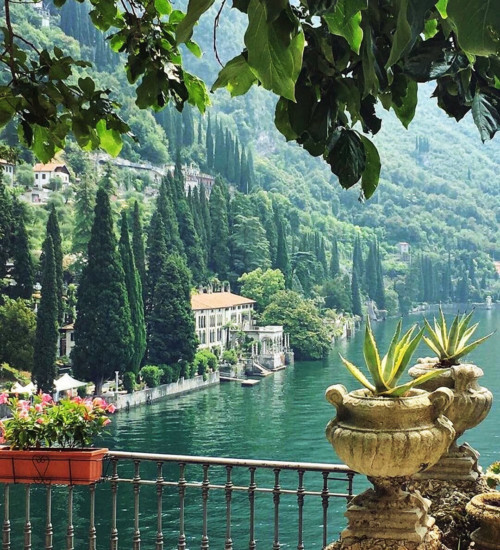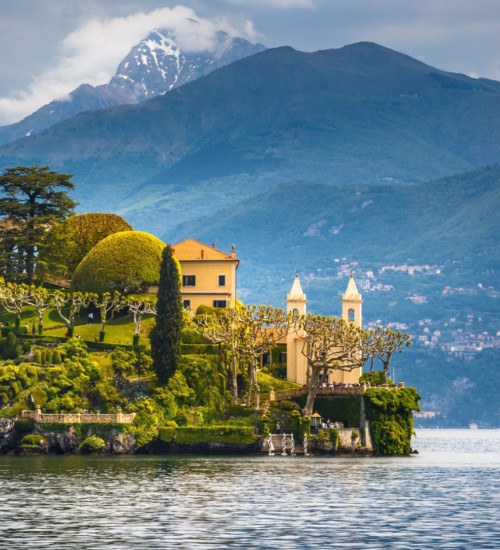 Things to Do in Bellagio
Bellagio is not big and you can completely get around it in a couple of hours.
Here along the main promenade along Lungo Lario Manzoni street are restaurants and famous villas converted into hotels. Among them un Bellagio you can find are villa Serbelloni, villa Giulia and other hotels.
On the other side of Bellagio is the street is Villa Melzi, which a huge botanical garden. The villa looks better from the lake como. When booking a hotel room, you will need to warn in advance that you will arrive by taxi. Since entry to the territory of hotels in Bellagio is allowed with special hotel passes for all taxi and transfers.
Also you can see others villas in opposite side from Bellagio – villa Carlotta and villa Balbianello.
You can get to these cities not only from Bellagio, but also by bus and taxi from Como city. And also from Malpensa airport and Milan by taxi and private transfer.
SHORTLY ABOUT US
Our Mission Statement
We warrant you privacy and quality of the delivered services. All the car are equipped with safety and mobile communications devices.
Our driver will meet you in Milan Malpensa airport at the exit from Customs zone holding a plate with your name, he will help you to carry your luggage to the car.
The drivers are always super sweet and smiling. Plus I get bonuses each time I use this company's services which is so cool…
As their loyal customer I have already collected quite a big deal of bonuses that can cover a few rides with this company…
Love this taxi company and I use their services as often as it's possible. Thank you guys for always being so quick and helpful…
FROM THE BLOG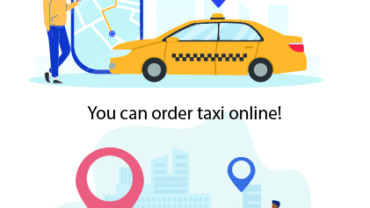 PUBLIC TAXI IN MILAN Taxis are undoubtedly the fastest and most convenient way, available at any time of the day or night, allowing tourists to reach any part of the city and for those on business, you can get to…