Taxi transfer from Milan to Tignes
Meeting with a sign at Milan Malpensa or Bergamo airport and transfer to the Tignes ski resort. Order a taxi without prepayment with a Russian driver. Waiting is free!
How to book a taxi from Milan to Tignes
To order a transfer from Milan to Tignes on our online service, it is absolutely not necessary to register and leave a prepayment. It is enough to write a request to watsup.
Specify the data in the order:
date and time of arrival in Milan
flight number
name for plate
number of persons
address in Tignes
Our operator will offer you a car option suitable for the required number of passengers.
Taxi cost from Milan to Tignes
The price for a transfer from Mimlan to Tignes already includes the cost of an additional service:
necessary stops
waiting time
availability of Wi-Fi;
water in the cabin
Baby chair
entrance to the city center
And it remains unchanged all the way. The cost of the transfer from Milan to Tignes depends on the vehicle you choose.
About Tignes
In France, in the alpine resort of Tignes, skiing or boarding is possible starting in October. The ski season ends in May. The highest mountain in Tignes reaches 3456 m. The length of the tracks is 20 km. 11 lifts run on them. To get to the Tignes  you first need to fly to Milan or Turin. Flight time is approximately 3.5 hours from Milan. You will have to fly to Turin with a transfer via Milan or Rome. Therefore, it is better to get from Milan Malpensa airport. In addition, a taxi transfer from Milan to Tignes is the most budgetary when compared to taxi prices in the cities of France, Switzerland and Italy.
Unlike other alpine resorts, there are no cozy chalets here. Guests are accommodated here in high-rise buildings built in the 60s of the last century. The history of the emergence of this resort is very interesting. In 1952, tourism began to develop in the region. There was not enough electricity, so a dam was built. She flooded the village of Tignes.
The residents were compensated for the losses by allocating land plots so that they could settle down on their own and build hotels for tourists. Architect Pierre Schnebelen started the most ambitious construction. He built an entire ski station that changed the face of the French Alps. And the artist Jean-Marie Pierre drew a blue giant with matted hair on the notorious dam, which now greets the guests of Tignes.
Families with small children are not recommended to go here. Since, apart from the lack of children's entertainment, it is quite windy here. But on the other hand, this place was chosen by extreme freeriders and those who like to go down the black slopes.
Taxi from Tignes to Milan
If you come to Tignes from Milan Malpensa Airport, you can also order a taxi back. Return transfer 10% discount when ordering a taxi in both directions.
The drivers are always super sweet and smiling. Plus I get bonuses each time I use this company's services which is so cool…
As their loyal customer I have already collected quite a big deal of bonuses that can cover a few rides with this company…
Love this taxi company and I use their services as often as it's possible. Thank you guys for always being so quick and helpful…
FROM THE BLOG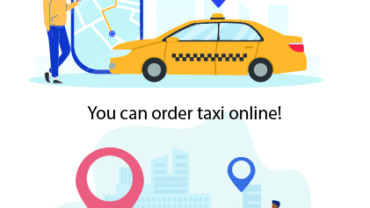 PUBLIC TAXI IN MILAN Taxis are undoubtedly the fastest and most convenient way, available at any time of the day or night, allowing tourists to reach any part of the city and for those on business, you can get to…