Broneerige transfeer
messengeri kaudu 2 klõpsuga

Takso broneerimine
ilma ettemaksuta!


Tugi 24/7

Taxi booking without prepayment!
Book a transfer via messenger in 2 clicks

Support 24/7
Takso Milano lennujaamast
Milano lennujaamadest saab ka Itaalia, Prantsusmaa ja Šveitsi suusakuurortidesse. Genova ja Savona sadamad, Como, Garda ja Maggiore järved või teha transfeer Malpensa, Bergamo ja Linate vahel. Meie ettevõte pakub ka neid teenuseid.
Kuidas tellida taksot Milanos
Transfeeri tellimiseks Milanos saate kasutada meie kontaktvormi. Täitke oma telefoninumber ja meie operaator võtab teiega paari minuti jooksul sõnumitooja kaudu ühendust, et anda teile lisainfot.
Samuti saate online taksotellimuse tegemiseks Milanos kasutada otse meie WhatsAppi. Kasutades WhatsAppi tellimus saate mainida oma auto eelistusi, kontrollida täpset hinda vaid paari minutiga ja teha vajadusel muudatusi oma tellimuses.
See on kiire ja kasulik.
Paari minuti jooksul saadab meie operaator teile tagasi kogu teabe teie auto ja hinna kohta.
Samuti palun, ärge kartke küsida, kui teil on küsimusi meie teenuse kohta Milanos! Me töötame selle nimel, et pakkuda teile erakordset teenindust ja mugavust teie reisi ajal transfeer Milanos ja selle ümbruses!
Selleks, et teha online-transfeeri tellimus Milanos, palun esitage meile järgmised andmed:
Teie nimi või ettevõtte nimi – tähise jaoks;
Teie lennu number;
Teie saabumiskuupäev Milanos ja kellaaeg;
Sihtkoha aadress;
Täpne isikute arv;
Kui on lapsi – palun märkige, kas vajate lapseistet;
Kuidas maksta oma ülekande eest
Tellides transfeer Milanos meie ettevõttes, saate maksta selle eest otse juhile.
Ei ole vaja teha ettemaksu. Tellimuse tühistamine on tasuta.
Transfeeri hind Malpensa lennujaamast Milanosse on fikseeritud – kogu info hinna kohta saate meie operaatorilt.
Me hoolitseme ka kõigi teemaksude eest teel: see on juba transfeeri hinna sees. Nii et te ei pea muretsema millegi muu pärast, kui tellite meiega takso Milanosse.
Mida veel hinnad sisaldavad:
Sõit otse sihtkohta Milanos;
Isiklik kohtumine Milano Malpensa lennujaamas koos sildiga, millel on teie nimi;
Beebi iste soovi korral;
Tasuta pudelivesi;
Tasuta Wi-Fi-ühendus;
Kõik teemaksud on juba hinna sees. Ei mingeid lisatasusid.
Valides meie ettevõtte, valite mugavuse, kvaliteedi ja usaldusväärsuse.
| Cars Class | | | | Price € |
| --- | --- | --- | --- | --- |
| Economy Sedan | 3 | 3 | | 80€ |
| Economy Mercedes E Class | 3 | 3 | v | 90€ |
| Business Mercedes S Class | 3 | 3 | v | 120€ |
| Business Mercedes V Class | 7 | 7 | v | 100€ |
| Minivan Mercedes Sprinter | 10 | 11 | v | 130€ |
| Minibus Mercedes Sprinter | 16 | 16 | v | 160€ |
Transfeer Malpensast Genova ja Savona sadamatesse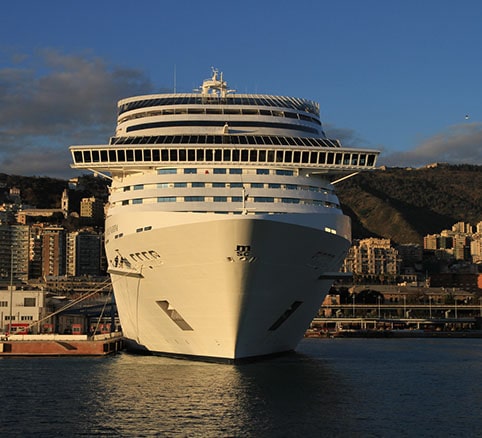 Apenniini poolsaare kõige atraktiivsemad ja kuulsamad sadamad asuvad Genovas ja Savonas. Need kaunid linnad on Milano Malpensa lennujaamast taksoga umbes 200 km kaugusel, seega pakume eratransfeeri Malpensa lennujaamast Genova sadamasse ja lennujaamast Savona sadamasse.
Meie professionaalsed autojuhid võtavad teid Milano Malpensa lennujaamas vastu märguandega, aitavad teil oma asjadega ja hoolitsevad teie mugavuse eest reisi ajal.
Taksoga sõitmine Milanost Genova sadamasse on palju mugavam kui bussiga sõitmine. Kujutage vaid ette: pole ühistranspordi sõiduplaani ja rahu ja vaikust auto ainult teie jaoks, võimalus teha vahepeatus, kui soovite kasutada tualetti või sirutada jalgu ja juua tee jooksul tassi kohvi. Sama kehtib ka takso kohta Milanost – Savona -, kuna see asub Genova sadamast veidi kaugemal.
Lisavõimalusena võib meie transfeer Milano Genova sadamast või Milano Savona sadamast teha ka peatuse Serravalle outletis tagasiteel Milanosse või Malpensa lennujaama. Serravalle outlet asub otse teel Milanosse.
Valides meie teenuse transfeer Milano Genova sadamasse või Savona sadamasse – te valite mugavuse. Ja me pakume seda hea meelega: teie ohutuse, mugavuse ja teeninduse tagamiseks on ainult viisakad ja professionaalsed juhid.
Takso Milanost Garda järvele, Como järvele, Maggiore järvele
Milanost pääseb taksoga hõlpsasti sellistesse ilusatesse kohtadesse ja kuurortidesse nagu Como järv. Pakume ka transfeere Garda järvele ja Maggiore järvele.
Millist transfeer Milano Malpensa lennujaamast me pakume:
Como järv
Garda järv
Maggiore järv
transfeer Bergamost Comosse
Bergamost Gardasse
transfeer Bergamo-Maggiore
takso Malpensa – Como
Milano Malpensa lennujaamast Comosse (53 km) sõidab taksoga tund aega, Malpensa lennujaamast Garda järvele (Malcesine) (180 km) 2 tundi ja lago Maggiore'ile 1 tund (55 km).
Bergamost Garda järvele kulub 1 tund (110km), Bergamo – Maggiore järv (132km) ja Bergamo – Como järv (70km) ligi 1,5 – 2 tundi kumbki.
Tehes tellimuse transfeeriks Milano lennujaamast Como järvele, veedate need tunnid kindlasti meie taksoteenuse mugavuses.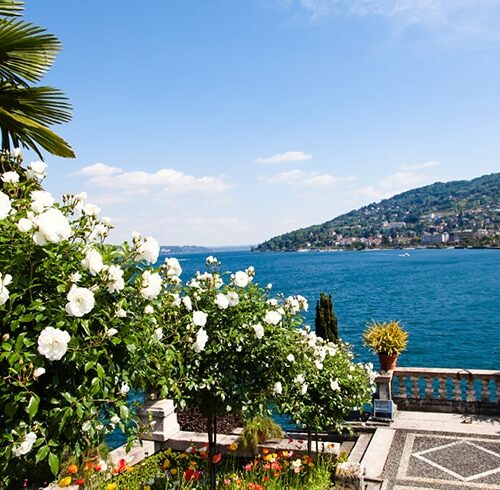 Takso ja transfeer Serravalle ja FoxTowni müügikohtadesse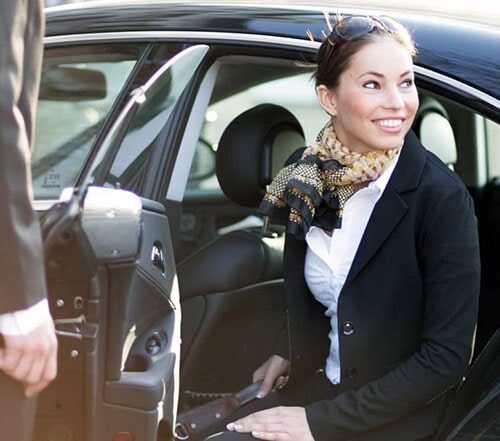 Mis saab olla parem kui teha suurepäraseid oste Milanos – ühes Euroopa kõige stiilsemas linnas? Ja meie oleme valmis hoolitsema täiusliku Milano shoppingupäeva eest! Pakume eratransfeere Milanost järgmistesse ostukohtadesse:
Serravalle,
FoxTown,
Dolce & Gabbana outlet transfeer,
Vicolungo outlet,
Fidenza Village ,
MaxMara outlet transfer,
Fratelli Rosetti ,
Franciacorta .
Meie professionaalsed ja viisakad autojuhid võtavad teid vastu Milano hotelli või korteri ukse juures, viivad teid outlet'i ja ootavad seal 6 tundi. Lisaks aitavad nad teie kotte autosse viia. Pärast pikka ja väsitavat ostupäeva viib meie spetsiaalne "Serravalle taksoteenus" teid ettevaatlikult tagasi Milanosse – teie hotelli/apteegi ukseni.
Takso Milano – Serravalle (või mis tahes muu müügikoht) hind koos 6-tunnise ootamisega algab 250 eurost.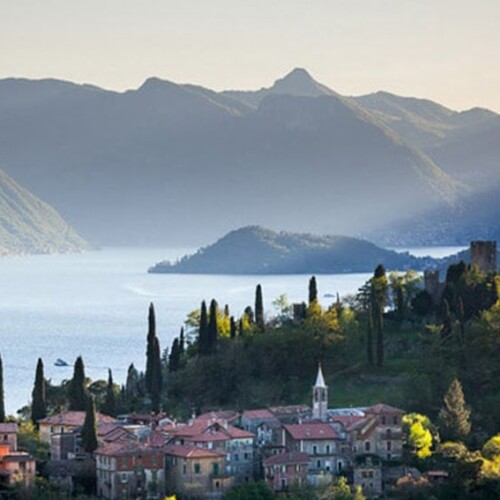 SHORTLY ABOUT US
Our Mission Statement
We warrant you privacy and quality of the delivered services. All the car are equipped with safety and mobile communications devices.
Our driver will meet you in Milan Malpensa airport at the exit from Customs zone holding a plate with your name, he will help you to carry your luggage to the car.
The drivers are always super sweet and smiling. Plus I get bonuses each time I use this company's services which is so cool…
As their loyal customer I have already collected quite a big deal of bonuses that can cover a few rides with this company…
Love this taxi company and I use their services as often as it's possible. Thank you guys for always being so quick and helpful…
Popular transfer from Milan