orqali transferni bron qilish
messenger 2 marta bosish orqali


Taksi band qilish
oldindan to'lovsiz!


24/7 qo'llab-quvvatlash

Taxi booking without prepayment!
Book a transfer via messenger in 2 clicks

Support 24/7
Milandan taksi
Milano aeroportlaridan Italiya, Frantsiya va Shveytsariyaning chang'i kurortlariga ham borishingiz mumkin. Genova va Savona portlari, Komo, Garda va Maggiore ko'llari yoki Malpensa, Bergamo va Linate o'rtasida transferni amalga oshiring. Bizning kompaniyamiz ham ushbu xizmatlarni taqdim etadi.
Milanda taksiga qanday buyurtma berish mumkin
Milanda transferga buyurtma berish uchun bizning aloqa formamizdan foydalanishingiz mumkin. Telefon raqamingizni to'ldiring va operatorimiz qo'shimcha ma'lumot olish uchun bir necha daqiqadan so'ng messenjer orqali siz bilan bog'lanadi.
Shuningdek, Milanda onlayn taksi buyurtma qilish uchun siz to'g'ridan-to'g'ri WhatsApp-dan foydalanishingiz mumkin. WhatsApp buyurtmasidan foydalanib, siz o'zingizning avtomobilingizning afzalliklarini eslatib o'tishingiz, bir necha daqiqada aniq narxni tekshirishingiz va kerak bo'lganda buyurtmangizga har qanday o'zgartirish kiritishingiz mumkin.
Bu tez va foydali.
Bir necha daqiqadan so'ng operatorimiz sizga avtomobilingiz va narxi haqidagi barcha ma'lumotlarni qaytarib yuboradi.
Shuningdek, Milanda bizning xizmatimiz haqida savollaringiz bo'lsa, bizdan so'rashdan tortinmang! Biz Milan va uning atrofidagi sayohatingiz davomida sizga ajoyib xizmat va qulaylikni taklif qilish uchun harakat qilamiz!
Milanda onlayn pul o'tkazmasiga buyurtma berish uchun bizga quyidagi ma'lumotlarni taqdim eting:
Sizning ismingiz yoki kompaniya nomi – belgi uchun;
Sizning parvoz raqamingiz;
Milanga kelish sanasi va vaqti;
Belgilangan manzil;
Shaxslarning aniq soni;
Agar bolalar bo'lsa – iltimos, sizga chaqaloq o'rindig'i kerakmi yoki yo'qligini ayting;
O'tkazmangiz uchun qanday to'lash kerak
Bizning kompaniyamizda Milanda pul o'tkazmasiga buyurtma berish siz uni to'g'ridan-to'g'ri haydovchiga to'lashingiz mumkin.
Oldindan to'lovlar talab qilinmaydi. Buyurtmani bekor qilish bepul.
Malpensa aeroportidan Milanga transfer narxi belgilangan – narx haqidagi barcha ma'lumotlarni operatorimizdan olasiz.
Biz, shuningdek, yo'lda barcha bojlar haqida qayg'uramiz: u allaqachon transfer narxiga kiritilgan. Shunday qilib, biz bilan Milanda taksiga buyurtma berganingizda, boshqa hech narsa haqida tashvishlanishingiz shart emas.
Narxlarga yana nimalar kiradi:
Milanda to'g'ridan-to'g'ri belgilangan joyga sayohat;
Milan Malpensa aeroportida sizning ismingiz yozilgan belgi bilan shaxsiy uchrashuv;
so'rov bo'yicha chaqaloq o'rindig'i;
Bepul shisha suv;
Bepul Wi-Fi ulanishi;
Barcha bojlar allaqachon narxga kiritilgan. Qo'shimcha to'lovlar yo'q.
Bizning kompaniyamizni tanlashda siz qulaylik, sifat va ishonchlilikni tanlaysiz.
| Cars Class | | | | Price € |
| --- | --- | --- | --- | --- |
| Economy Sedan | 3 | 3 | | 80€ |
| Economy Mercedes E Class | 3 | 3 | v | 90€ |
| Business Mercedes S Class | 3 | 3 | v | 120€ |
| Business Mercedes V Class | 7 | 7 | v | 100€ |
| Minivan Mercedes Sprinter | 10 | 11 | v | 130€ |
| Minibus Mercedes Sprinter | 16 | 16 | v | 160€ |
Malpensadan Genova va Savona portlariga o'tish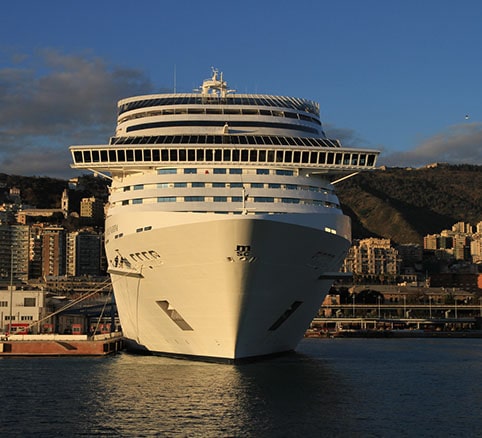 Apennin yarim orolining eng jozibali va mashhur portlari Genova va Savonada joylashgan. Ushbu go'zal shaharlar Milan Malpensa aeroportidan taksida taxminan 200 km uzoqlikda joylashgan, shuning uchun biz Malpensa aeroportidan Genova portiga va aeroportdan Savona portiga shaxsiy transferni taklif qilamiz.
Bizning professional haydovchilarimiz sizni Milan-Malpensa aeroportida belgi bilan kutib olishadi, narsalaringiz bilan yordam berishadi va sayohat davomida sizning qulayligingiz haqida qayg'uradilar.
Milandan Genova portiga taksida borish transport vositasidan ko'ra qulayroqdir. Tasavvur qiling: jamoat transporti jadvali yo'q, faqat siz uchun osoyishta va osoyishta mashina, hammomdan foydalanish yoki oyoqlaringizni cho'zish va yo'lda bir chashka qahva ichishni xohlagan vaqtda to'xtash imkoniyati. Milandan Savonagacha bo'lgan taksi uchun ham xuddi shunday, chunki u Genova portidan bir oz uzoqroqda joylashgan.
Qo'shimcha imkoniyat sifatida Milan Genova porti yoki Milan Savona porti Milan yoki Malpensa aeroportiga qaytish yo'lida Serravalle savdo nuqtasida to'xtashi mumkin. Serravalle savdo nuqtasi to'g'ridan-to'g'ri Milan yo'lida joylashgan.
Bizning xizmatimizni Milanodan Genova portiga yoki Savona portiga o'tkazish sifatida tanlash – siz qulaylikni tanlaysiz. Va biz buni mamnuniyat bilan ta'minlaymiz: sizning xavfsizligingiz, qulayligingiz va xizmat ko'rsatishingiz uchun faqat xushmuomala va professional haydovchilar mavjud.
Milandan Garda ko'liga, Komo ko'liga, Maggiore ko'liga taksi
Milandan Komo ko'li kabi go'zal joylar va kurortlarga taksida osongina borishingiz mumkin. Shuningdek, biz Garda ko'li va Maggiore ko'liga o'tkazmalarni taqdim etamiz.
Milan-Malpensa aeroportidan qaysi transferni taklif qilamiz:
Komo ko'li
Garda ko'li
Maggiore ko'li
Bergamodan Komoga o'tish
Bergamodan Gardagacha
Bergamodan Maggiorega o'tish
taksi Malpensa – Komo
Taksida Milan-Malpensa aeroportidan Komogacha (53 km), Malpensadan Garda ko'liga (Malcesine) 2 soat (180 km) va Maggiore lagosiga 1 soat (55 km) borish uchun sizga bir soat kerak bo'ladi.
Bergamodan Garda ko'liga 1 soat (110 km), Bergamo – Maggiore ko'li (132 km) va Bergamo – Komo ko'li (70 km) – har biri taxminan 1,5 – 2 soat davom etadi.
Milano aeroportidan Komo ko'liga o'tish uchun buyurtma berish, siz, albatta, bu soatlarni bizning taksi xizmatida o'tkazasiz.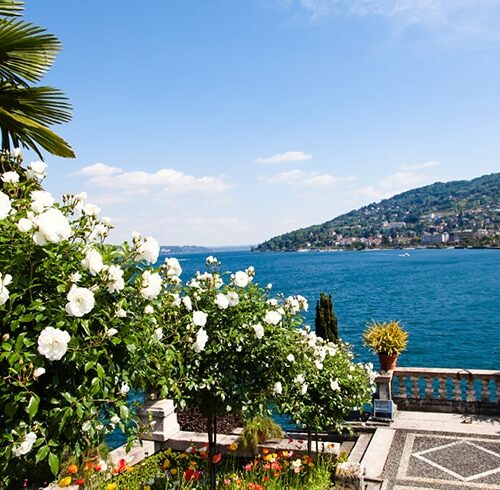 Taksi va Serravalle va FoxTown savdo nuqtalariga o'tish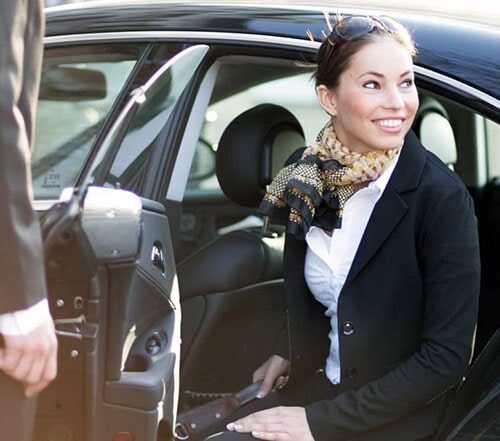 Evropaning eng zamonaviy shaharlaridan biri – Milanda ajoyib xarid qilishdan yaxshiroq nima bo'lishi mumkin? Va biz mukammal Milan xarid qilish kuni haqida g'amxo'rlik qilishga tayyormiz! Biz Milandan quyidagi savdo nuqtalariga shaxsiy transferlarni taqdim etamiz:
Serravalle,
Foxtown,
Dolce & Gabbana savdo nuqtasiga o'tkazish,
Vicolungo rozetkasi,
Fidenza qishlog'i,
MaxMara chiqish nuqtasi o'tkazish,
Fratelli Rosetti,
Franciacorta.
Bizning professional va muloyim haydovchilarimiz sizni Milandagi mehmonxonada yoki kvartira eshigida kutib oladi, sizni rozetkaga olib boradi va u erda 6 soat kutadi. Bundan tashqari, ular sumkalaringizni mashinaga olib borishda yordam beradi. Uzoq va mashaqqatli xarid kunidan so'ng bizning maxsus "Serravalle taksi" xizmati sizni ehtiyotkorlik bilan Milanga – mehmonxonangiz/kvartirangiz eshigigacha qaytaradi.
Milan – Serravalle (yoki boshqa har qanday savdo nuqtasi) taksisining narxi 6 soat kutish bilan birga – 320 evrodan boshlanadi.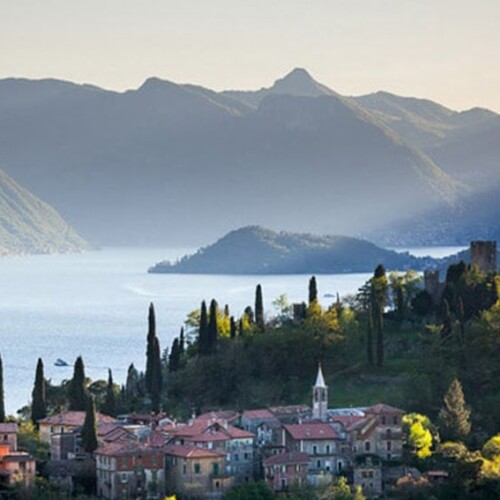 SHORTLY ABOUT US
Our Mission Statement
We warrant you privacy and quality of the delivered services. All the car are equipped with safety and mobile communications devices.
Our driver will meet you in Milan Malpensa airport at the exit from Customs zone holding a plate with your name, he will help you to carry your luggage to the car.
The drivers are always super sweet and smiling. Plus I get bonuses each time I use this company's services which is so cool…
As their loyal customer I have already collected quite a big deal of bonuses that can cover a few rides with this company…
Love this taxi company and I use their services as often as it's possible. Thank you guys for always being so quick and helpful…
Popular transfer from Milan