Boek een transfer via
messenger in 2 klikken
Taxi boeken
zonder vooruitbetaling!


Ondersteuning 24/7

Taxi booking without prepayment!
Book a transfer via messenger in 2 clicks

Support 24/7
Taxi van vliegveld Milaan
Vanaf de luchthavens van Milaan kun je ook skigebieden van Italië, Frankrijk en Zwitserland bereiken. Havensteden Genova en Savona, meren Como, Garda en Maggiore, of transfer maken tussen Malpensa, Bergamo en Linate. Ons bedrijf biedt ook deze diensten aan.
Hoe een taxi te bestellen in Milaan
Om een transfer in Milaan te bestellen, kunt u ons contactformulier gebruiken. Vul uw telefoonnummer in en onze operator neemt binnen enkele minuten contact met u op via een messenger om verder te gaan met meer informatie. Ook kunt u rechtstreeks via WhatsApp een online taxi bestellen in Milaan. Bij het bestellen via WhatsApp kunt u uw autovoorkeuren vermelden, de exacte prijs binnen enkele minuten controleren en indien nodig wijzigingen aanbrengen in uw bestelling. Het is snel en handig.
Binnen enkele minuten stuurt onze operator u alle informatie over uw auto en prijs terug.
Aarzel ook niet om ons vragen te stellen over onze service in Milaan! We werken eraan om u een uitzonderlijk niveau van service en comfort te bieden tijdens uw reis naar een transfer in Milaan en de omgeving!
Om een online transferbestelling in Milaan te plaatsen, verzoeken wij u vriendelijk om ons de volgende informatie te verstrekken:
Uw naam of de naam van het bedrijf – voor de ondertekening;
Uw vluchtnummer;
Uw aankomstdatum en tijd in Milaan;
Bestemmingsadres;
Exact aantal personen;
Als er kinderen zijn – vermeld dan of u een kinderzitje nodig heeft;*
| Cars Class | | | | Price € |
| --- | --- | --- | --- | --- |
| Economy Sedan | 3 | 3 | | 80€ |
| Economy Mercedes E Class | 3 | 3 | v | 90€ |
| Business Mercedes S Class | 3 | 3 | v | 120€ |
| Business Mercedes V Class | 7 | 7 | v | 100€ |
| Minivan Mercedes Sprinter | 10 | 11 | v | 130€ |
| Minibus Mercedes Sprinter | 16 | 16 | v | 160€ |
Hoe te betalen voor uw transfer
Bij het bestellen van een transfer in Milaan bij ons bedrijf kunt u rechtstreeks aan de chauffeur betalen.
Geen vooruitbetalingen nodig. Annulering van de bestelling is gratis. De prijs van de transfer van de luchthaven Malpensa naar Milaan is vastgesteld – alle informatie over de prijs ontvangt u van onze operator.
We zorgen ook voor alle tolwegen onderweg: deze zijn al inbegrepen in de prijs van de transfer. Dus u hoeft zich geen zorgen te maken over iets anders wanneer u een taxi in Milaan bij ons bestelt.
Wat zit er nog meer bij de prijzen inbegrepen:
Reis rechtstreeks naar het bestemmingspunt in Milaan; Persoonlijke ontmoeting op de luchthaven Milaan Malpensa met een bord met uw naam erop; Babyzitje op aanvraag; Gratis flesje water; Gratis toegang tot Wi-Fi; Alle tolwegen zijn al inbegrepen in de prijs. Geen extra betalingen.
Door ons bedrijf te kiezen, kiest u voor comfort, kwaliteit en betrouwbaarheid.
Transfer van Malpensa naar de havens van Genova en Savona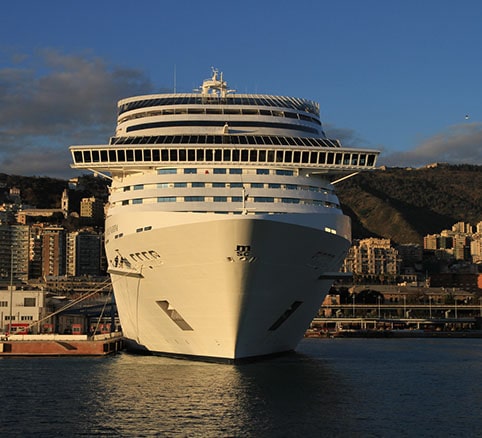 De meest aantrekkelijke en beroemde havens van het Apennijnse schiereiland bevinden zich in Genova en Savona. Deze prachtige steden liggen ongeveer 200 km verwijderd van de luchthaven Milan Malpensa per taxi, dus bieden wij een privétransfer van de luchthaven naar de haven van Genova en van de luchthaven naar de haven van Savona.
Onze professionele chauffeurs ontmoeten u op de luchthaven Milan Malpensa met een bord, helpen u met uw bagage en zorgen voor uw comfort tijdens de reis.
Een taxi nemen van Milaan naar Genova haven is veel handiger dan een shuttle. Stel je voor: geen openbaar vervoer schema en een rustige auto alleen voor jou, de mogelijkheid om te stoppen wanneer je wilt om naar de badkamer te gaan, je benen te strekken en een kopje koffie te drinken tijdens de reis. Hetzelfde geldt voor de taxi van Milaan naar Savona, omdat het iets verder weg ligt dan de haven van Genova.
Als extra mogelijkheid kan onze transfer van Milaan naar de haven van Genova of Savona ook stoppen bij de Serravalle outlet op de terugweg naar Milaan of de luchthaven Malpensa. De Serravalle Outlet ligt recht op de weg naar Milaan.
Door onze service te kiezen als transfer van Milaan naar de haven van Genova of Savona, kiest u voor comfort. En wij bieden het graag: er zijn alleen beleefde en professionele chauffeurs voor uw veiligheid, comfort en service.
Taxi van Milaan naar het Gardameer, het Comomeer en het Lago Maggiore
Taxi van Milaan naar het Gardameer, het Comomeer en het Lago Maggiore
Vanuit Milaan kunt u gemakkelijk prachtige plekken en resorts zoals het Comomeer bereiken met de taxi. We bieden ook transfers naar het Gardameer en het Lago Maggiore.
Welke transfers vanaf de luchthaven Milaan Malpensa bieden wij aan:
Comomeer
Gardameer
Lago Maggiore
transfer van Bergamo naar Como
van Bergamo naar Garda
transfer van Bergamo naar Maggiore
taxi Malpensa – Como
Het duurt een uur om met de taxi vanaf de luchthaven Milaan Malpensa naar Como te komen (53 km), 2 uur van Malpensa naar het Gardameer (Malcesine) (180 km) en 1 uur (55 km) naar het Lago Maggiore.
Van Bergamo naar het Gardameer duurt het 1 uur (110 km), Bergamo – Lago Maggiore (132 km) en Bergamo – Comomeer (70 km) – bijna 1,5 – 2 uur elk.
Als u een bestelling plaatst voor een transfer van de luchthaven Milano naar het Comomeer, zult u die uren zeker comfortabel doorbrengen in onze taxiservice.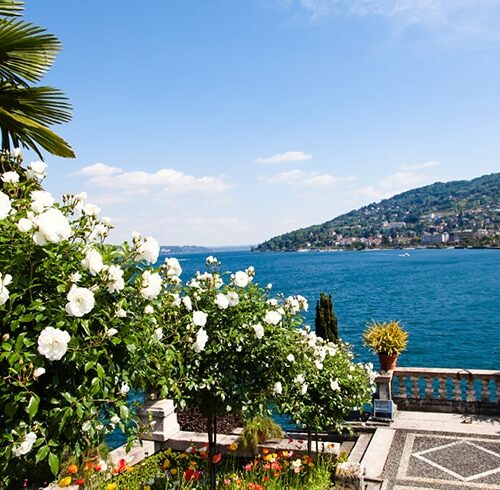 Taxi en transfer naar de outlets van Serravalle en FoxTown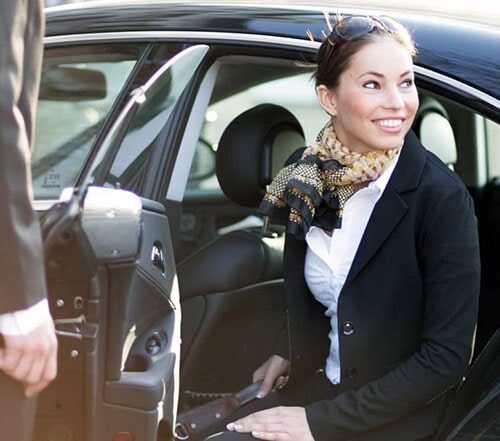 Wat is er beter dan een geweldige shoppingervaring in Milaan – een van de meest stijlvolle steden van Europa? En wij zorgen voor een perfecte dag vol winkelplezier in Milaan!
Wij bieden privétransfers van Milaan naar de volgende winkelgebieden:
Serravalle,
FoxTown,
Dolce & Gabbana outlet transfer,
Vicolungo outlet,
Fidenza Village ,
MaxMara outlet transfer,
Fratelli Rosetti ,
Franciacorta.
Onze professionele en beleefde chauffeurs ontmoeten u bij het hotel in Milaan of uw appartement, brengen u naar de outlet en wachten daar 6 uur op u. Daarnaast helpen ze u graag met het dragen van uw tassen naar de auto. Na een lange en vermoeiende dag winkelen brengt onze speciale "Serravalle taxi" service u zorgvuldig terug naar Milaan – tot aan de deur van uw hotel/appartement.
De prijs voor de taxi van Milaan naar Serravalle (of een ander outlet) met 6 uur wachttijd inbegrepen begint vanaf € 320.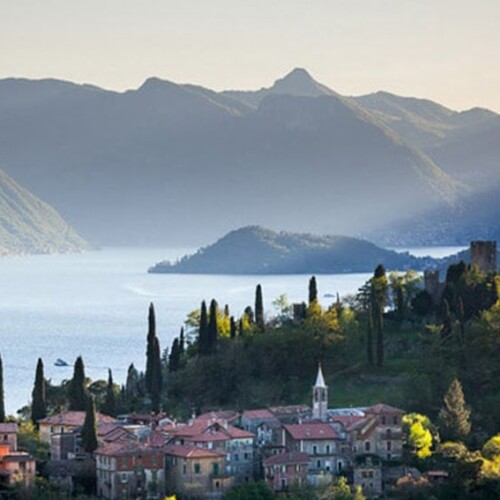 SHORTLY ABOUT US
Our Mission Statement
We warrant you privacy and quality of the delivered services. All the car are equipped with safety and mobile communications devices.
Our driver will meet you in Milan Malpensa airport at the exit from Customs zone holding a plate with your name, he will help you to carry your luggage to the car.
The drivers are always super sweet and smiling. Plus I get bonuses each time I use this company's services which is so cool…
As their loyal customer I have already collected quite a big deal of bonuses that can cover a few rides with this company…
Love this taxi company and I use their services as often as it's possible. Thank you guys for always being so quick and helpful…
Popular transfer from Milan