Private Transfer in Milan
Private Transfer in Milan

Book a transfer via
messenger in 2 clicks


Taxi booking
without prepayment!


Support 24/7

Taxi booking without prepayment!
Book a transfer via messenger in 2 clicks

Support 24/7
Monaco Chauffeur – Service
The most comfortable and convenient way to get around the city is to order a chauffeur in Monaco. Guests arriving in Monaco on business for a few days often require a chauffeur service in Monaco (Monte-Carlo). Generally, a car is booked on our website for several hours, for the whole day, or for several days; to go from Monaco to/from the airport or to some other city.
Price for Chauffeur service in Monaco – from 80 € in hour
Information you need to provide in order to book a chauffeur in Monaco
We will do all we can to book you a chauffeur service in Monaco as quickly and easily as possible. To order transportation, all you need to do is provide the following information:
Actual date and time of arrival in Monaco;
Address where the customer is planning to stay;
Exact number of people that need transportation;
Contact information that will be used to get in touch with the passenger;
Name of the person so that the driver can meet the client with a placard.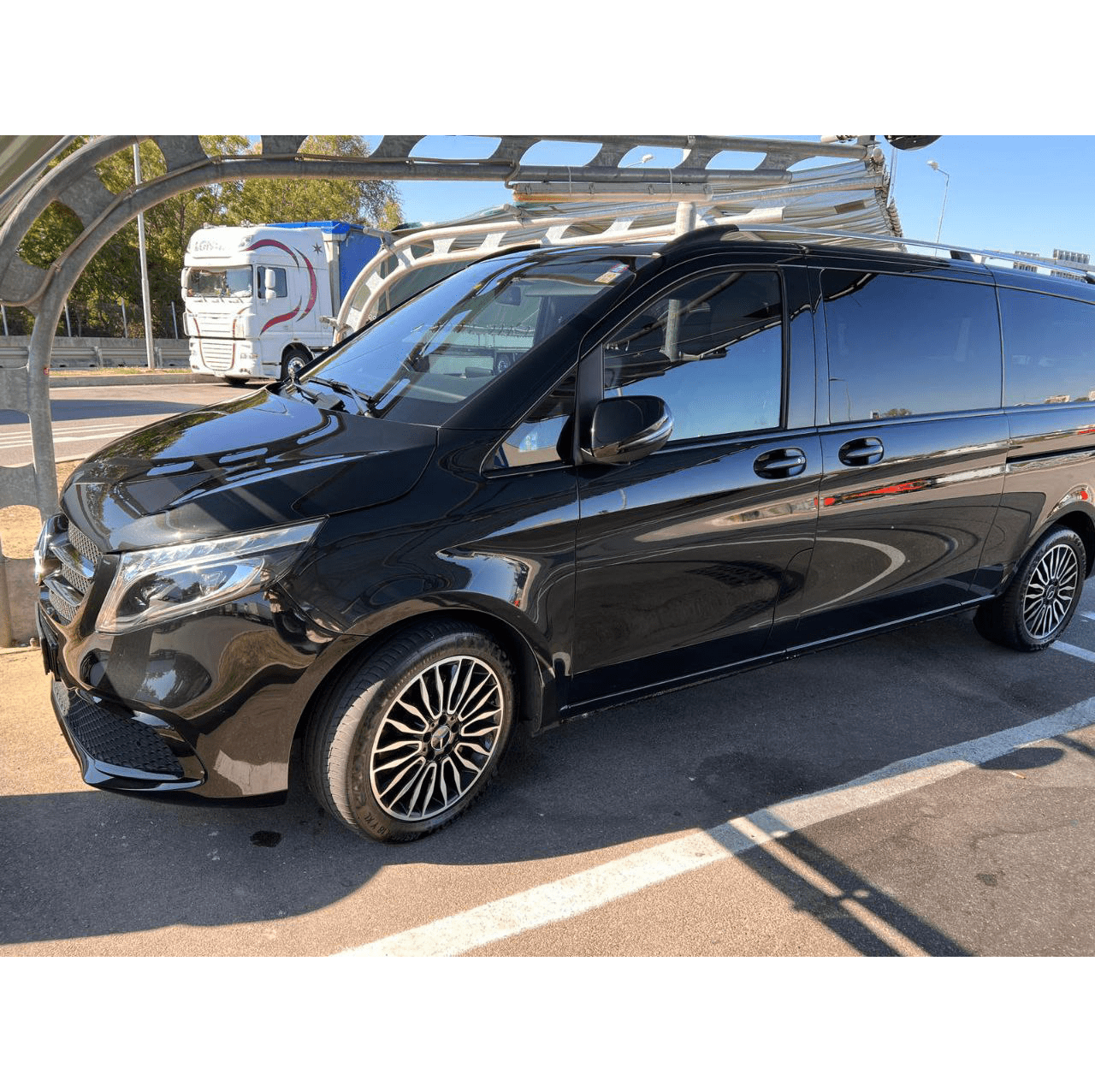 Payment for chauffeur services in Monaco
Our customers are offered an exceptionally high level of service. Car hire with driver in Monaco is charged by the hour  or at a fixed price if you travel to the airport or to another city or resort. For the client's convenience, we offer several payment methods, including cash payment. The cost of transportation is calculated by the company's employees, and takes into consideration the driver's waiting time, meeting at the airport with a placard, and driving on toll roads and stops. We strive to ensure that our customers have a pleasant travel experience and we provide water and comfortable child seats as part of the service.
Our fleet of vehicles for Monaco chauffeur service
For our chauffeur service, we have only modern and well-maintained luxury cars with drivers in Monaco. The client can choose premium models with an increased level of comfort and also large, safe, modern minibusses and minivans: Mercedes V class, E class, and S class. A variety of other busses, minibusses, minivans, and vans for chauffeur booking service are also available.
Traveling comfortably mainly depends on transportation. The more accessible it is, the higher a person's level of comfort is. The car service company Taxitransfermilan offers a car hire with driver in Monaco in the most comfortable cars. We organize the transportation service in Monaco in such a way that the client won't have to waste their time and can fully enjoy their trip, without deviations from the prepared schedule and plan.
Our car drivers for Monaco chauffeur service
Only experienced and medically-inspected drivers are allowed to carry out a private transfer. We carry out a rigorous test before hiring employees. Drivers will not break speed limits or make dangerous maneuvers during transportation in Monaco. The journey will be safe and relaxing.
The driver will meet you at the appointed time at the desired address and will accompany you throughout the day.
You can choose any Mercedes suited to your comfort and needs. Our cars are ideal for traveling around the city on a business trip. The cars are equipped with an excellent soundproofing system, through which the confident hum of the engine and the noise of the city barely break through.
Cancellation of chauffeur booking in Monaco
Anything can happen and a planned booking chauffeur service in Monaco can be canceled. By using our service, the customer does not have to pay a cancellation fee. We do not want to leave a negative impression or create any bad feelings.
Unexpected situations and flight delays
Sometimes, a flight may be delayed. This is normal and our driver is prepared to wait as long as necessary for the client who booked the chauffeur service in Monaco. There is no charge for the waiting time. The driver of the car will arrive at the airport according to the information provided by the airport information desk to carry out the agreed-upon car service in Monaco.