Private Transfer in Milan
Private Transfer in Milan

Book a transfer via
messenger in 2 clicks


Taxi booking
without prepayment!


Support 24/7

Taxi booking without prepayment!
Book a transfer via messenger in 2 clicks

Support 24/7
Taxi from Milan airport to city center
Booking a taxi from Milan Airport  to the city is one of the most popular and time-saving solutions. As a result, you won't have to worry about figuring out how to get about on public transit or standing in line for a taxi. In addition, cabs may be reserved at any time, so you can get a ride whenever you land.
Our companyTaxitransfermilan.com, offers a transparent fare that includes all costs and has no hidden surprises. Avoiding misunderstandings or unpleasant shocks when it's time to pay for the journey may be aided by doing this.
Cost of a car service from Milan airport to the city – from 110 €
Taxi from Malpensa Milan airport to Central Station
We provide airport transportation to and from both Malpensa Airport and the Milan Central Station. This is a convenient way to go from the airport to the train station if your trip will continue by rail.
Taxi drivers may drop you off right at the front doors of Milano Centrale if you're coming from Malpensa Airport. They are not permitted, however, to help you board the train or purchase tickets. Yet, Italy's railway stations are well-marked and simple to find one's way about. Just before getting out of the taxi, you may ask the driver any questions or for any help you might need.
How to book a taxi from Milan Malpensa Airport to city center
Please contact us through WhatsApp or email to arrange a taxi from Milan's airport. We'll be glad to assist you in planning your transfer and making sure you have a relaxing and pleasant trip.
Reserving a taxi from Milan airport is a convenient way to get to your hotel without having to worry about public transportation. A cab can get you to the downtown area or the train station quickly and comfortably.
Our Fleet
Taxi from Milan airport come in a wide range of sizes and styles to accommodate passengers. A regular car could be the best option for a couple or a solitary traveler. Nevertheless, a bigger vehicle, such a minivan or SUV, may be required for groups or individuals with a lot of baggage.
Airport transfers in Milan may be made through taxi, but private automobile services are also available. Our services, which include the use of executive automobiles and limos, are more opulent and tailor-made than those of the competition. In addition, prearrangement of private vehicle services allows you to have a driver waiting for you at the Milan airport terminal.
Sedan comfort
Several reliable taxi companies in Milan provide regular sedan service for trips from the airport to your hotel. The seating capacity of the standard car is 3, and it has air conditioning and comfy seats. If you'd rather travel in style, though, a private car service with vehicles like Toyota, Citroen and e t.c.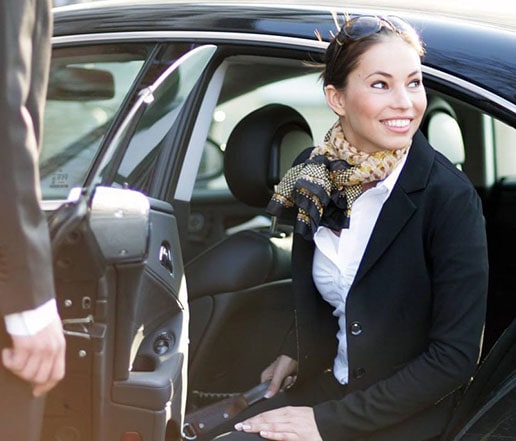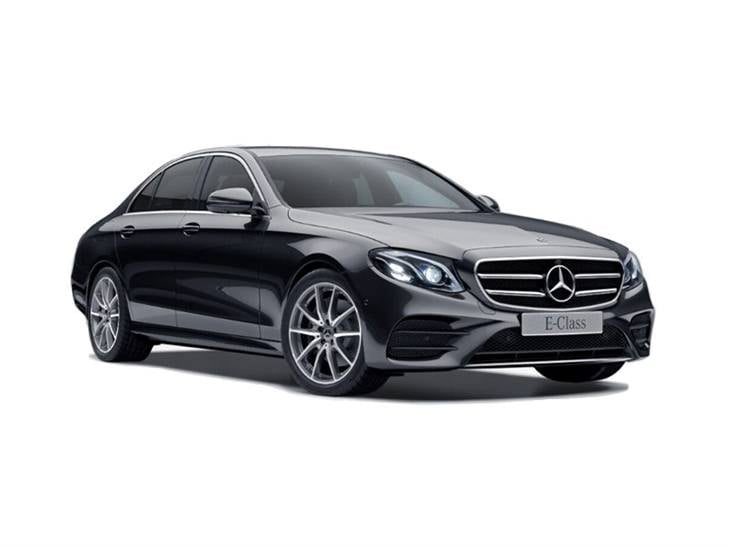 Mercedez-Benz E-Class
If you're looking for a pleasant and elegant cab trip from Milan's airport, the Mercedes E class is a great choice to consider. It has room for three people, a cool interior with leather seats, and a high-quality sound system. If you want your taxi ride to go off without a hitch, plan ahead and choose a respected service.
Mercedes V class
There is also the Mercedes V class, which is a bigger vehicle that can carry up to seven people. Larger families or groups might benefit from this option. If you need a luxury and comfortable vehicle for a longer trip or special event, choose the Mercedes-Benz V class with its climate control, leather interior, and high-end sound system.
The Mercedes V class is available as a taxi option while departing from Milan's airport. Choose a dependable service and plan beforehand to have a relaxed and trouble-free move.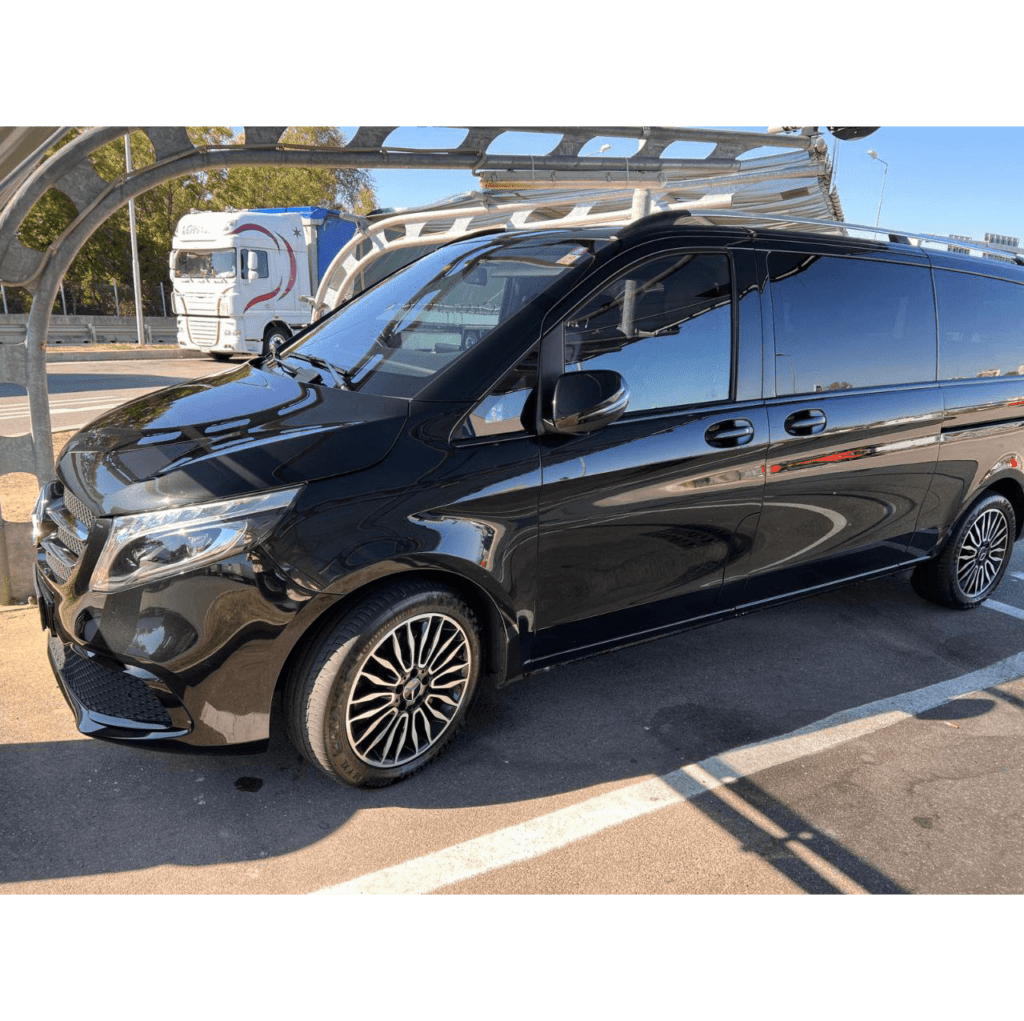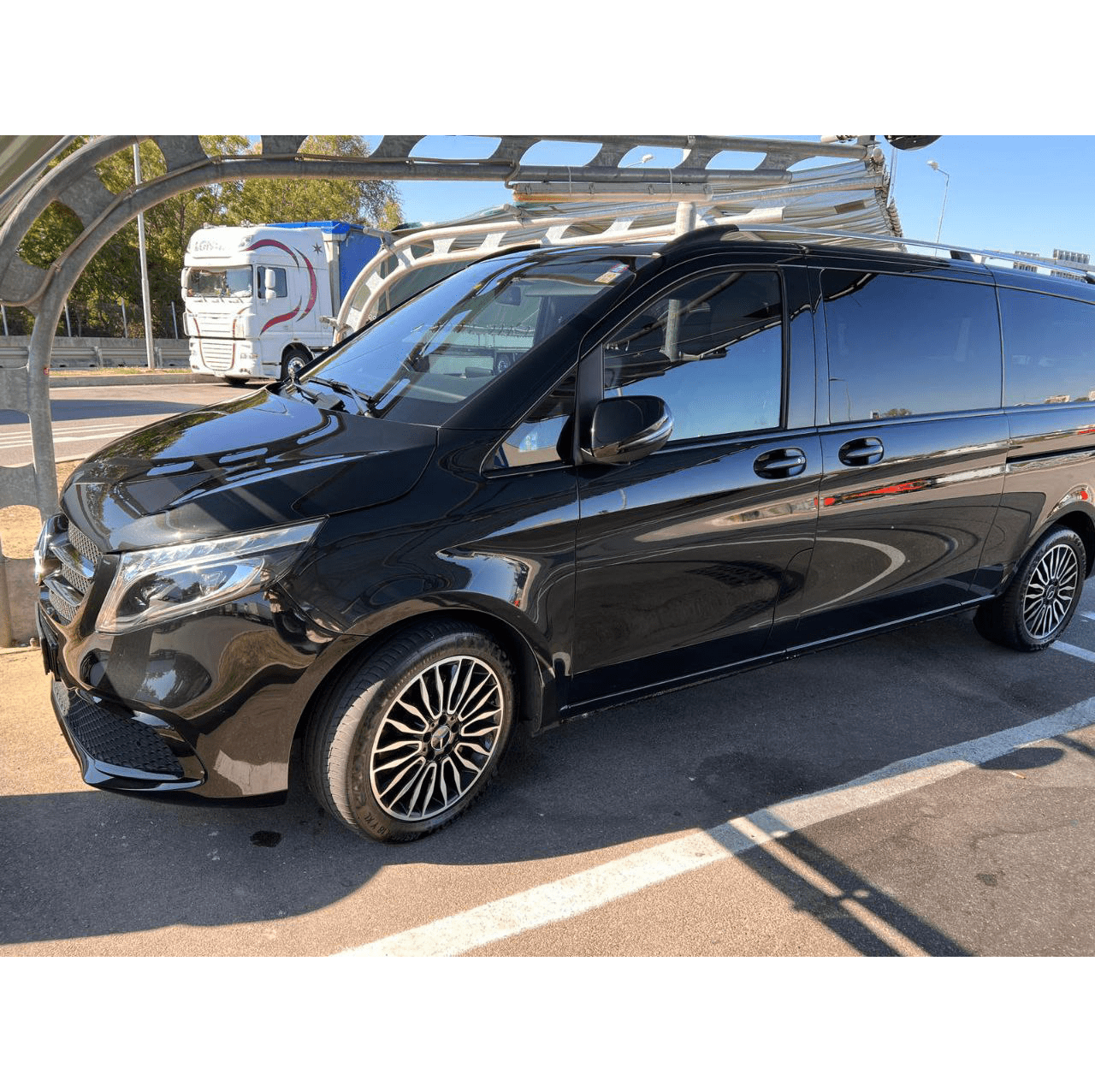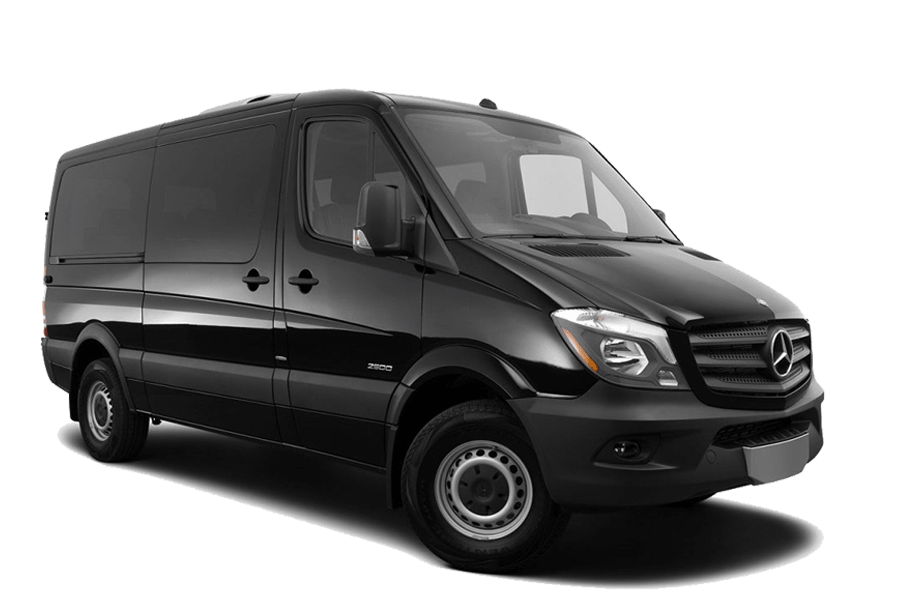 Mercedes Sprinter with 8-16 Seats
The Mercedes Sprinter is a great choice for group transfers, whether you're taking a small family on vacation or a much bigger group. There's plenty of room for passengers, and the inclusion of air conditioning makes it an attractive choice for extended journeys.
There should be enough space for all of your belongings in a Mercedes Sprinter, which can seat anywhere from 8 to 16 people. Choose a dependable service and plan beforehand to have a relaxed and trouble-free move.
Mercedes S-Class
The Mercedes S class is a high-end car that can carry up to three people in comfort. If you're looking for the pinnacle of luxury and sophistication, this is your best bet. A longer journey or special event calls for the comfort and luxury of the S class, which is why it comes standard with amenities like climate control, leather upholstery, and a high-quality sound system.
If you're looking for a pleasant and stylish travel from Milan's airport, the Mercedes S class is a great choice to consider. If you want a stress-free transfer, choose a dependable service and plan ahead of time.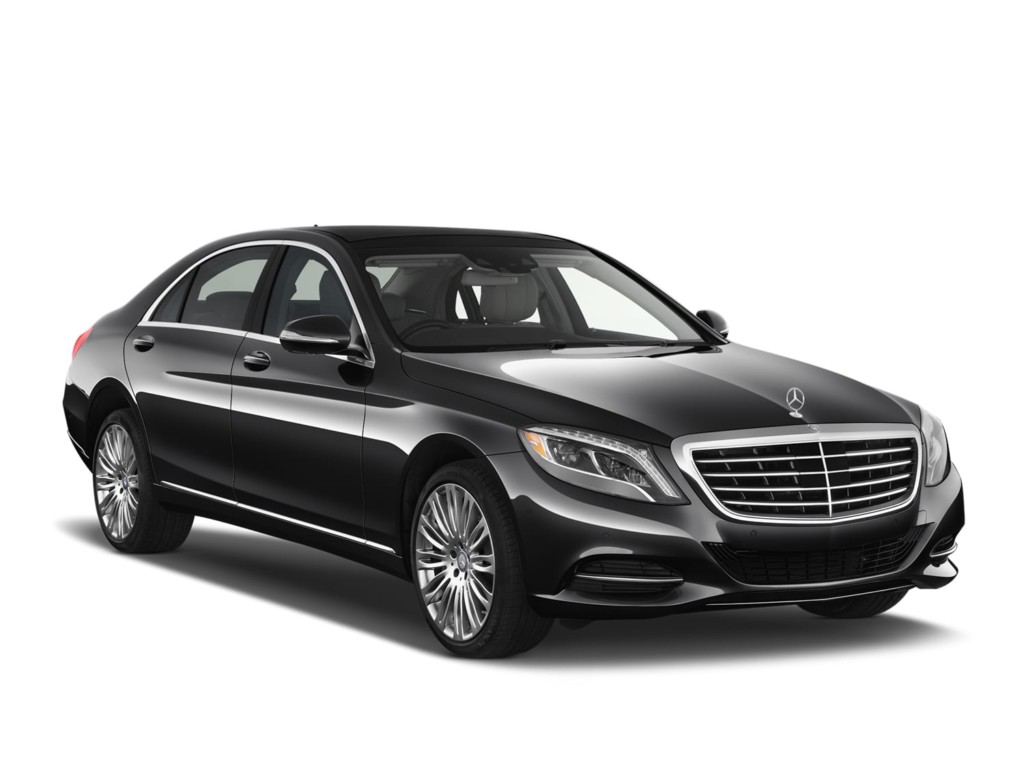 If I have a baby stroller, skis, a bicycle, or any other oversized laggage
Talk to us about your big items such a baby stroller, skis, or a bicycle when you make your reservation. Some of these goods may fit in our car, while others may need a bigger vehicle like a V-class minivan or a Sprinter.
Time required to reach from Milan Malpensa airport to Bergamo
Travel time from Malpensa to Bergamo airport varies from from 1 hour and 30 minutes to 2 hours, depending on traffic and the chosen route. Planning ahead for delays is essential, particularly if you need to make a connection.
If If my flight is delayed
Please let us know as soon as possible if there is a change in your flight status that might affect your scheduled pickup time. Our staff will track your flights and make any adjustments to pickup timings, but please keep them updated on any changes to your itinerary.
It's important to provide for extra time in case of delays on the way from the airport to your final destination. Please let us know in advance if you have a connecting flight or other time-sensitive activities so that we can make the necessary accommodations.
How do I meet the a taxi driver at Milan airport
Taxi drivers in Milan often greet their passengers at the terminal and help them with their luggage upon request. We offer you with the driver's contact information, as well as the option of having the driver wait for you at a prearranged meeting spot at the airport while carrying a sign with your name on it.
Hourly rental car with driver in Milan
In Milan, you may hire a car with a driver by the hour. You may book a vehicle with a driver for a certain number of hours from a variety of private car services, giving you the freedom to travel about the city at your own pace or go to important appointments in comfort and style. Those who wish to use the services of a vehicle and driver but don't require one for the whole day often choose for this service. Choose a reliable business with knowledgeable drivers and up-front pricing when reserving a chauffeur-driven rental vehicle by the hour in Milan. A minimum of three hours is required to hire a vehicle with a driver.
How to pay for a taxi from Milan airport
Usually, you may pay us with either cash or a credit/debit card. It is wise to check with the taxi driver ahead of time to be sure they accept the type of payment you want to use. We can ask any additional costs associated with paying using a credit card or debit card.